Showbiz /
10 Reasons Why Bollywood May Never Be Like Hollywood
10 Reasons Why Bollywood May Never Be Like Hollywood
Showbiz Mar 08, 2016

It's no secret that Bollywood cinema gets some strong inspiration and influence from Hollywood, but there are still things that set Indian cinema apart from the Western world.
The Indian film industry has grown into one of the most profitable entertainment machines, pushing out movies every year like it's nobody's business!
While it doesn't take a rocket scientist to find similarities between Hollywood and Bollywood, there will always be some key differences that set the two apart.
Photo Credit: www.twitter.com
Here are 10 reasons why Bollywood, although it can try, may never live up to what Hollywood is.
1. Acting Royalty
Bollywood royals tend to dominate Indian cinema. Take the Kapoors, Bachchans and Khans, for example. You'll tend to see the same faces, and it's an exclusive world with extensive family ties.

2. Costumes

Depending on the movie, Hollywood actors mostly rock Western clothing while Bollywood has some of the most elaborate costumes. What are the chances of someone like Angelina Jolie sporting designer Anju Modi as Deepika Padukone does?

3. Duration

Standard Bollywood movies tend to last about three hours. Try staying awake the whole time! There's the occasional Hollywood film that runs as long, but it's rare.
4. Melodrama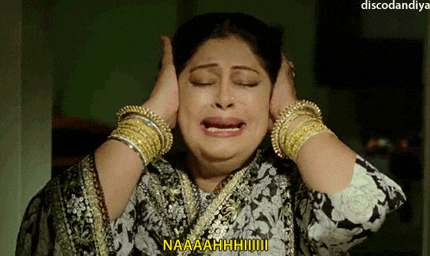 Bollywood is known for its classic melodramatics and heavily exaggerated emotions. While Hollywood does have some melodrama, it's not as amplified.
5. Creativity

Almost every Bollywood movie is blatantly copied from Hollywood, which doesn't leave much room for originality. You'll see the odd iconic movie like Sholay or Lagaan, which have unique concepts — but there's always room for improvement.

6. Technology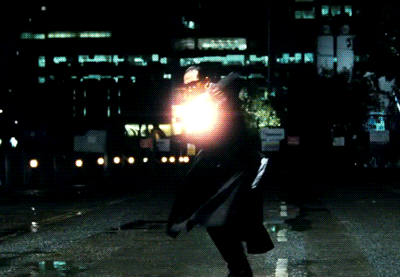 Comparing Bollywood special effects and animations to Hollywood's is like apples and oranges. They're just not the same thing! Hollywood has mastered the art of special effects, and Bollywood needs to keep up.
7. Production Houses

Everyone knows about Yash Raj Films and Dharma Productions, and Bollywood movies are usually backed by the same production houses. It's a tough market for independent films, which usually don't get as much spotlight in India. Hollywood tends to garner more attention for indie films and genres that are outside the box.
8. Industry Size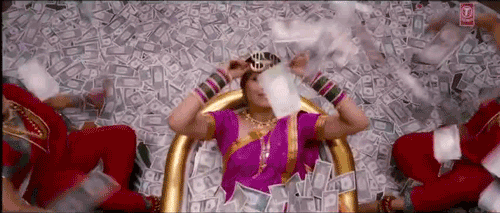 There are about 1,000 Bollywood films produced yearly while Hollywood forks out about 500. In 2016 alone, the Indian film industry is estimated to reach $4.5 billion. Bollywood is worth big money, and it's growing each year!
9. Music

Bollywood's multiple song and dance numbers suit every mood, and they're what attract the South Asian population. Songs are not as prominent in Hollywood films — unless it's a musical.
10. Language and Settings

Obviously, English is known and spoken by the entire Hollywood population while Bollywood is predominantly a mix of Hindi and Urdu. You do get the occasional phrases of English, but it's not always translated well.

It's safe to say Bollywood may never be like Hollywood, but does it really have to be? Everyone secretly loves the exaggerated drama and many songs that Bollywood is known for!
Main Image Photo Credit: www.pinterest.com
Author
After spending some time in a completely different field, Nomaan decided to drop it all and switch to Mohawk College to pursue his longtime interest in the world of Journalism. His experience working in multimedia platforms has helped him develop exceptional skills in thinking on his feet, being ...