8 Bollywood Slaps That Sting
Showbiz Mar 11, 2016

Salman Khan has had his fair share of controversies over the years due to his temper, and you'd think he'd try to stay out of the media light.

It's come to light that Salman slapped one of his bodyguards because the bodyguard assaulted a media personnel who was trying to get close to the actor. Salman clearly prefers punishing his men, although he did later request that the camera operator stop following him everywhere.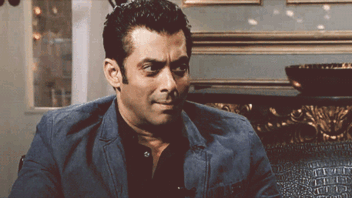 Salman is not the only to slap (or get slapped) in Bollywood…

1. Akshay Kumar and Prakash Jaju

Akshay was apparently linked to dating costar
Priyanka Chopra
. When he found out it was her security guard Prakash Jaju that was spreading the rumours, Akshay lost his cool.
2. Soha Ali Khan and Sunny Deol

Photo Credit: www.india-forums.com
Sunny Deol and Soha Ali Khan were on the sets of their upcoming film Ghayal Once Again, and one scene required Soha's character to slap Sunny's character. The only problem was that the actress was so into her role she slapped him in real life.

Photo Credit: www.youthkiawaz.com
Gauhar Khan was hosting the final episode of a reality TV show when she was attacked by an audience member because they did not approve of her "skimpy" outfit.
Photo Credit: www.rss-newsfeed.india-meets-classsic.net

When you have two leading ladies in a film, there's bound to be some sort of controversy. This is what Himesh Reshamiyya had to face during the promotions for Xpose, when Zoya slapped Sonali.

Mika Singh was performing for The Delhi Ophthalmological Society when he slapped a doctor on stage. The video went viral.
Photo Credit: www.mid-day.com
This guy gets into fights with anyone and everyone — his neighbors, his ex-girlfriend and now, allegedly, costar Vije Bhatia on the sets of Lakhon Hain Yahan Dilwale. Bhatia was left embarrassed since it happened in front of the whole crew.
Main Image Photo Credit: www.ibnlive.com
Author
Vallisa Chauhan (@vallisachauhan) presents the Flagship breakfast show on Lyca Radio 1458. She has scripted and produced a full feature film called "Those 4 Walls" and is currently working on other projects. She loves travel and movies and tries to fit in both as much as she can.