Showbiz /
6 Bollywood Starlets Who Went Unnoticed In Foreign Media
6 Bollywood Starlets Who Went Unnoticed In Foreign Media
Showbiz Mar 14, 2016

Deepika Padukone is no stranger to the media spotlight, but she recently went (surprisingly) unnoticed while hitting the town with tennis star Novak Djokovic.

Padukone is currently set for her big Hollywood debut alongside Vin Diesel in XXX:The Return Of Xander Cage. The actress recently grabbed headlines after being spotted leaving a bar with Djokovic — not to mention this wasn't the first time these two have met.

Photo Credit: www.mashable.com
The funny part is Djokovic was more of the celeb in this spotting, as British tabloid The Daily Mail referred to Padukone as an "impeccably turned out female companion" instead of giving her the recognition of her Bollywood star status. Fans went crazy over social media, expressing their outrage at the failure to recognize the Bajirao Mastani star.
This wouldn't be the first time foreign media has failed to recognize Bollywood starlets. Check out these other famous women who fell victim to media outlets' failed research.

Priyanka Chopra

ABC Nightline aired a feature that was fully dedicated to Chopra's success after positive responses to Quantico. The TV channel messed up big-time when they aired an AV of Yukta Mookhey being crowned Miss World instead of Chopra! The channel did end up apologizing and had the goof-up corrected.

Sonam Kapoor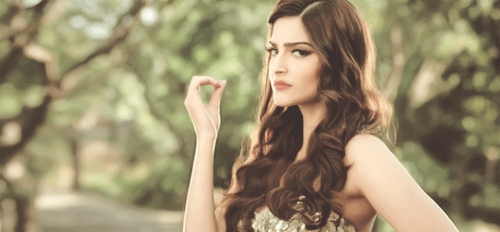 The Neerja star's first ever Cannes red carpet outing didn't go as she probably expected. It's obvious the media outlet covering the story was unaware of the new face of L'Oréal. Kapoor was described as an "unidentified guest" as she graced the red carpet with Aishwarya Rai Bachchan.

Mallika Sherawat


Photo Credit: www.youtube.com
Sherawat walked the red carpet in 2011 for Pirates Of The Carribean, but media must have forgotten who she was — even though she was in Hollywood movies Hisss and Politics Of Love. Low-budget or no-budget, they were still Hollywood flicks, and Sherawat was wrongly identified as popular Mexican actress Stephanie Sigman.

Gauhar Khan


Photo Credit: www.bolegaindia.com
A leading US tabloid published a feature during Season 7 of the Indian reality TV show Bigg Boss. They highlighted the arrival of international reality TV star Kim Kardashian on India's version of Big Brother. Kim obviously didn't show, and media confused Khan with her sister, Nigar Khan.

Minissha Lamba


Photo Credit: www.cruisermaniabb6.blogspot.com
Another Cannes mishap, Lamba's red carpet appearance for Woody Allen's Midnight in Paris had her mistakenly identified as Aishwarya Rai Bachchan by a leading news agency. While some may see that mistake as an honour, you can imagine how Lamba must have felt.

Main Image Photo Credit: www.filmibeat.com
Author
After spending some time in a completely different field, Nomaan decided to drop it all and switch to Mohawk College to pursue his longtime interest in the world of Journalism. His experience working in multimedia platforms has helped him develop exceptional skills in thinking on his feet, being ...