Showbiz /
5 Celebrities Who Were Bullied Mercilessly While Growing Up
5 Celebrities Who Were Bullied Mercilessly While Growing Up
Showbiz Apr 11, 2016

Bullies don't discriminate when it comes to choosing their victims, and they certainly did not mind tormenting these stars before they became famous.
Here are five celebrities who were bullied during their teen years.

1. Priyanka Chopra

The former Miss World winner suffered from racist bullying as a teenager during her year-long stay in the States. The kids at her school used to call her "Brownie" and told her to "go back to her country." The brunette beauty is one of the highest-paid actresses of Bollywood and is now busy making her
mark
in North America with her hit crime series,
Quantico
.
2. Siddharth Malhotra

Siddharth
was bullied throughout his childhood by his elder brother, Harshad Malhotra.
The Student Of The Year
joined the gym after years of merciless bullying, buffed up and proceeded with his acting dream by going on to star in hit films like
Brothers
and
Kapoor & Sons
.
3. Tom Cruise

Tom Cruise was a dyslexic child, which made him an easy target for bullies. However, the Mission: Impossible star didn't let dyslexia hinder his career. He worked hard to become one of Hollywood's most respectable and successful superstars. With more than 40 commercially successful films, he's currently the world's third-richest actor.
4. Karan Johar

Karan
was bullied as a kid for being overweight. At his worst, the 43-year-old was 120 kilograms. His weight remained a continuous subject of satire among his friends. He turned his life around at the age of 26, when he adopted a healthy lifestyle. In fact, the character Laddo, from one of his most
successful films
,
Kabhi Khushi Kabhi Gham
, was inspired by his younger chubby self.
5. Megan Fox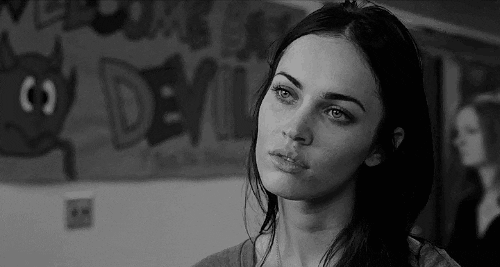 Fox might have been a total diva in
Confessions of a Teenage Drama
, but that doesn't mean that she was popular in real life. She was disliked in school and often had ketchup packs thrown at her. She always got along better with the boys, for which she was tormented by the other girls. Today, she's considered one of hottest sex symbols of all time!

Main Image Photo Credits: (L–R) www.listal.com, www.stylishbazaar.com, www.biscoot.com