Showbiz /
6 Fashion & Beauty Trends Men Will Never Understand
6 Fashion & Beauty Trends Men Will Never Understand
Showbiz May 25, 2016

While the #KylieJennerLipChallenge had taken over social media a while ago, it left some men scratching their heads in confusion.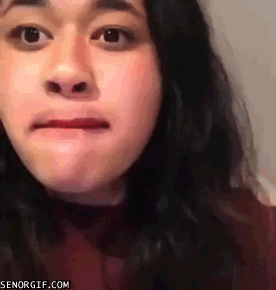 Pushing boundaries and making a statement when it comes to clothing and beauty is understandable, but there are some things that make men ask the simple question: why?
Why did Aishwarya Rai Bachchan want space-age lips at Cannes 2016?
Photo Credit: www.india.com
Instead of wearing a proper size, w
hy
would
Kim Kardashian
stuff her feet into these shoes?
Photo Credit: www.fashiondesignlist.com
Why
would these celebs not do a double-take in the mirror before stepping out onto the
Met Gala 2016
red carpet?
Photo Credit: www.thesun.co.uk

Don't get us wrong. Pushing boundaries and thinking outside the box are cool, but there are some trends that should just be left on the runway.
Check out these six fashion and beauty trends that might never be understood.

1. Tiny bags that don't fit anything


Photo Credit: www.indiatvnews.com
Why carry something you can barely fit a phone inside? Where do your cash, card, keys and worldly belongings go?

2. Oversized sunglasses

While this isn't a new trend, it's a celeb favourite for hiding from the paparazzi. Sure, too-big-for-your-face sunglasses hide dark circles, but why would you want to look like an insect?

3. Jeggings

One of the most confusing trends. Are they jeans? Are they leggings? Why?

4. Bags that are way too big


Photo Credit: www.personalitycafe.com
This one's kind of a stretch, but you get the point! Sometimes you'll see women carrying handbags that could double as a carry-on but there's barely anything but a wallet and keys inside. Why not find a happy medium?

5. Eyebrow obsession


Photo Credit: www.motifake.com
Whether they're too thick or overthreaded, women always seem to be stressing over eyebrows — and most men just don't understand! Why pluck them out to fill them in?

6. 100 different lipsticks and identical shades

Why buy 10 different MAC lipsticks that almost look the same? Is there a need to own as many products as the store?
But at the end of the day, as long as you're comfortable doing your thing, it doesn't matter if men (or anyone) understand your fashion and beauty choices. Keep at it!
Main Image Photo Credit: www.live-av.info
Author
After spending some time in a completely different field, Nomaan decided to drop it all and switch to Mohawk College to pursue his longtime interest in the world of Journalism. His experience working in multimedia platforms has helped him develop exceptional skills in thinking on his feet, being ...