Showbiz /
10 Newest Celebrity Parents And Their Bundles Of Joy
10 Newest Celebrity Parents And Their Bundles Of Joy
Showbiz Jul 05, 2016

It's official! After months of speculation, Bollywood's Bebo and Saif Ali Khan are expecting their first child together.
According to the Times of India, the news was confirmed by Khan in a media statement.
"My wife and I would like to announce that we are expecting our first child in December. We would like to thank our well wishers for their blessings and support and also the press for their discretion and patience."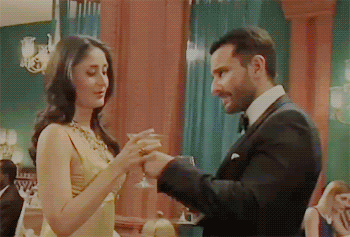 While Bebo tries to hide her baby bump, we came up with a list of 10 celeb mothers and fathers who are already enjoying parenthood:
1. Genelia D'Souza and Riteish Deshmukh

Photo Credit: www.bollywoodgaliyara.com
This Bollywood couple gave birth to their second son in June.

2. Rani Mukerji and Aditya Chopra

Photo Credit: www.masala.com
Mukerji gave birth to a baby girl last December. The world has yet to catch a glimpse of Adira, the first baby born into the Chopra clan after 42 years.

3. Kanchi Kaul and Shabir Ahluwalia

Photo Credit: www.indianexpress.com
TV actress Kaul and her husband, Ahluwalia, announced the birth of their second child in February.

4. Raageshwari Loomba and Sudhanshu Swaroop

Photo Credit: www.timesofindia.indiatimes.com
40-year-old singer, actress and Bigg Boss 5 participant Loomba and her husband became parents of a baby girl back in February as well.

5. Arpita Khan and Aayush Sharma

Photo Credit: www.youfacebookclip.com
The birth of Khan and Sharma's baby in March was one of the most celebrated of 2016 so far. Their son, Ahil, is the apple of uncle Salman Khan's eye.

6. Omi Vaidya and Meenal Patel

Photo Credit: www.bollywoodshaadis.com
Indian-American actor Vaidya, from 3 Idiots, and his wife, Patel, welcomed their first baby last June.

7. Nawazuddin and Anjali Siddiqui

Photo Credit: www.bollywoodpapa.com
Forty-one-year-old Siddiqui and his wife, Anjali, welcomed their second child last May. The actor had two reasons to celebrate that day; it was his birthday as well.

8. Ali Zafar and Ayesha Fazli

Photo Credit: www.vishvagujarat.com
Pakistani actor, singer-songwriter and musician Zafar and his wife, Fazli, were blessed with a baby girl last February in Lahore.

9. John Legend and Chrissy Teigen

Photo Credit: www.usmagazine.com
Teigen and musician husband Legend welcomed their first child last April. Their daughter was truly a blessing as the couple had difficulties conceiving and underwent IVF.

10. Michael Bublé and Luisana Lopilato

Photo Credit: www.dailymail.co.uk
The 40-year-old, grammy-winning singer and wife Lopilato welcomed their bundle of joy, Elias, last January.
Main Image Photo Credit: www.huffingtonpost.in
Author
After spending some time in a completely different field, Nomaan decided to drop it all and switch to Mohawk College to pursue his longtime interest in the world of Journalism. His experience working in multimedia platforms has helped him develop exceptional skills in thinking on his feet, being ...