Showbiz /
Johnny Depp's Alice Through The Looking Glass Boycotted After Allegations Of Domestic Abuse
Johnny Depp's Alice Through The Looking Glass Boycotted After Allegations Of Domestic Abuse
Showbiz May 29, 2016
The fantasy film scarcely managed to bring in $9 million on its opening day — against a $170 million budget.
James Bobin's adaptation of
Through the Looking Glass
, the sequel to
Alice's Adventures in Wonderland,
had everything from a costly budget to a star-studded cast and a great line of producers. But that didn't prevent the highly anticipated movie's disastrous opening at the box office.
Alice Through the Looking Glass quite narrowly generated $9 million on its release day against its very hefty budget. The film has since managed to earn around $40 million over the four-day weekend.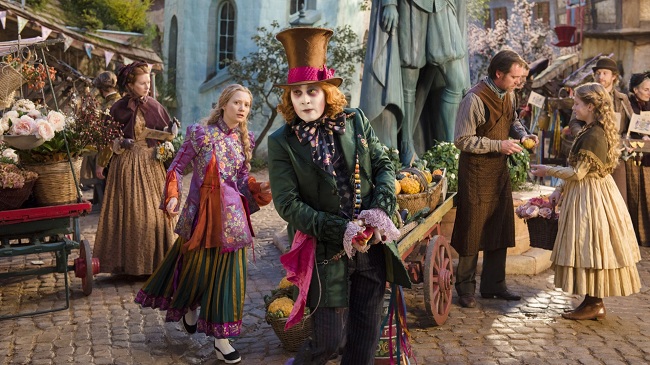 Photo Credit: www.eigadeeigo.com
This revenue isn't even half what its predecessor, Alice in Wonderland, earned back in 2010. The remarkable Tim Burton directorial made $220.1 million worldwide on its first weekend. It also generated over $1 billion in ticket sales. Plus, it bagged three Oscars at the 83rd Academy Awards.
The sequel, which was presumed to become a blockbuster, is believed to have suffered from low sales due to the domestic violence allegations against its cast member
Johnny Depp
, who plays the
Mad Hatter
.
Depp has been accused of physical, mental and verbal abuse by his wife of 15 months, Amber Heard.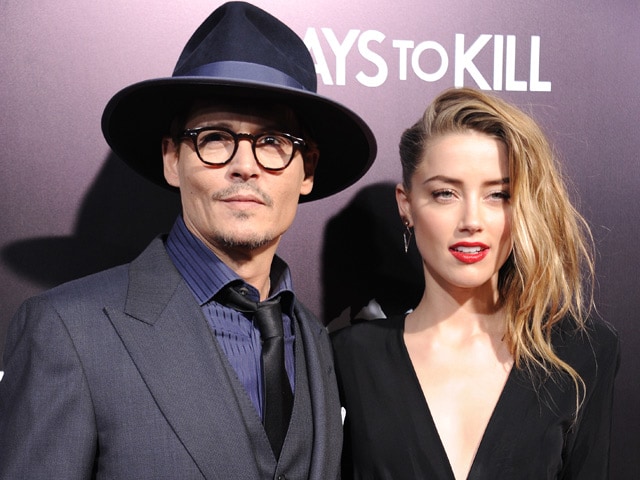 Photo Credit: www.movies.ndtv.com
On Monday, the 30-year-old star filed for a divorce, citing irreconcilable differences. She also claimed that, throughout her and Depp's yearlong marriage, she suffered domestic violence at the hands of the
Pirates of the Caribbean
actor.
In the court documents Heard filed, she claims, "Johnny has a long-held and widely acknowledged public and private history of drug and alcohol abuse. He has a short fuse. He is often paranoid and his temper is exceptionally scary for me as it has proven many times to be physically dangerous and/or life threatening to me.''
On Friday, the 3 Days to Kill actress was granted a temporary restraining order against Depp.
Photo Credit: www.celebuzz.com
An Alice Looking Through The Glass boycott launched on social media when the allegations and pictures of a bruised Heard surfaced on the Internet. Now, it's quite evident from the low box office sales that the boycott was serious.

Fans also showed their support for Heard on Twitter using the hashtag
#IStandWithAmber
.
One fan tweeted:
i think, in light of recent events, we should all boycott the new Alice in Wonderland film

— dom (@lucynosurname) May 27, 2016
Another fan said:
Abuse is NEVER okay. Depp's fame status shouldn't make a difference. He is the abuser – he is in the wrong here. Disgusting #IStandWithAmber

— Hannah (@withfeelin) May 28, 2016
American actor Rainn Wilson's tongue-in-cheek tweet referenced Heard's claims:
Here's what I learned today: there's a 100% antibiotic resistant bacteria, bees killed a hiker, Cpt Jack Sparrow is a wife beater.

— RainnWilson (@rainnwilson) May 27, 2016
English actor Paul Bettany threw in his two cents as well, but to defend Depp and dispel the allegations:
known Johnny Depp for years and through several relationships. He's the sweetest, kindest, gentlest man that I've ever known. Just saying.

— Paul Bettany (@Paul_Bettany) May 28, 2016
Main Image Photo Credit: www.nydailynews.com, www.abcnews.go.com
Author
Sidra is an aspiring textile designer. She is also a fashion obsessed makeup junkie who loves everything pink, cake & Tom Cruise. She is an avid writer, reader, songwriter and occasional chef.