Showbiz /
#CurryScentedBitches And 5 Other Racist Rants!
#CurryScentedBitches And 5 Other Racist Rants!
Showbiz May 12, 2016

When Azealia Banks went after Zayn Malik in a racist tirade on Twitter, she messed with the wrong group! Or should we say "food group"?
Thanks to Banks's now infamous and offensive Twitter rage, the hashtag #CurryScentedBitch was born with a helping hand from Sikh comedian Jus Reign. It quickly took on a life of its own!
Thousands of people of the South Asian persuasion and their supporters tweeted the hashtag, filling Twitter timelines with defiant selfies, taking back the term, subverting its nasty sentiment and proudly owning it.
Photo Credits: www.twitter.com

Photo Credits: www.twitter.com

Banks's Twitter account has since been suspended after her racist rant, but she's by no means the only celeb that has resorted to crass, racial comments and hate speech to get her point across on Twitter.
Check out these five big names that are all guilty of some pretty disgusting diatribes.
1. Amanda Bynes

In 2013, Bynes tweeted at singer Rihanna calling her ugly based on her colour, following up with a reference to Riri being a victim of domestic violence at the hands of Chris Brown. The tweets seemed wholly unprovoked and were quickly deleted. But the Internet never forgets!
Photo Credit: Twitter
2. Iggy Azalea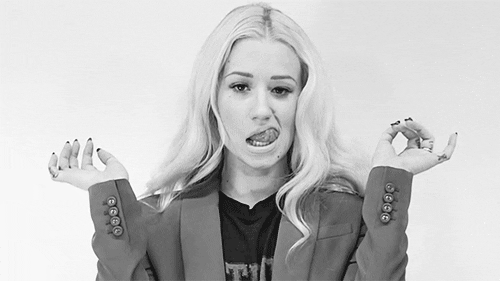 Azaela seems to take aim at multiple racial groups in these tweets, often attacking Asians and Mexicans. But she had no problem using South Asian imagery, clothing and backdrops in the video for her song "Jump." Appropriative and racist makes for a double whammy!

3. Bella Hadid

She may be young, but that's certainly not enough of an excuse for being reckless! Tweets have surfaced from 2012 that seem to suggest model Bella Hadid, girlfriend to Ethiopian-Canadian musician The Weeknd, seems to think using the N word is no biggie.
And don't even get us started about this tweet!

4. People Magazine
Celebs aren't the only ones broadcasting ignorance across the Twitterverse. Sometimes, it's companies and businesses too! This tweet was sent from People Magazine's account during an episode of How to get Away with Murder. The show stars The Help actress Viola Davis and quotes a line from the film, in which she plays a maid in 1950s America.
Given, it was likely a single person behind the post, but it reflected rather poorly on the publication and its values as a whole. Somebody needs to go back to sensitivity training!
5. Donald Trump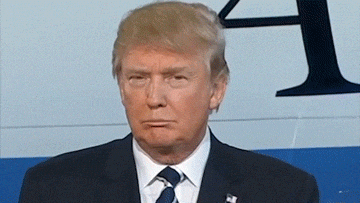 And it's impossible to make a list of offensive tweets without mentioning the president of poor word choice — The Donald. Trump's offences are so numerous, it's hard to choose just one gem! Shall we take a vote?
Main Image Photo Credit: www.metro.co.uk
Author
Dilshad Burman is an award winning TV host and Canadian media personality.   Born in Mumbai, India, she was surrounded by its creative energy and grew up with a passion for music, film and television. While completing her Bachelor of Arts in English literature from The University of Mumbai, she i...