'The Devil Wears Prada' Sequel Returns After a Decade
Culture & Lifestyle Jun 26, 2013
Lauren Weisberger returns with a sequel of her highly acclaimed book, 'The Devil Wears Prada.' 'Revenge Wears Prada' is dripping with humor and takes us back into the world of cut-throat fashion.
"Ahn-dre-aah!" Yes, these high-pitched syllables certainly ring a bell — fashion queen of reign and terror, Miranda Priestly. Lauren Weisberger's classic chick-lit The Devil Wears Prada not only sent cash tills ringing at the box office, but also strapped many girls to their seat's edge. The 2003 novel was turned into a successful Oscar-nominated film in 2006. Directed by David Frankel, the film cast Meryl Streep as the heartless magazine editor, Miranda Priestly and Anne Hathaway as the naive Andrea (a.k.a. Andy) Sachs.

Movie adaptation of the book "The Devil Wears Prada"
Meryl Streep is said to have portrayed Vogue's Editor Anna Wintour while author Lauren Weisberger recounts her experience as Wintour's assistant. The book ended with Andy leaving Paris and, quite bravely, the job "millions of girls would die for" as Miranda's assistant at Runway magazine. Now, a decade later, Lauren Weisberger is back with her sequel Revenge Wears Prada: The Devil Returns. The book picks up eight years later and the ambitious Andy now runs the biggest high-end bridal magazine, The Plunge, with her former co-assistant, Emily (the one who got hit by a car while running an errand for Your Highness). These two ladies are the perfect work wives: Andy charms her way with one-line anecdotes while Emily plans parties, teaches Andy a thing or two about style, and secures clients like a pro.

Andy in her fashionista avataar
To sweeten the deal, Andy has found her husband-to-be and the love of her life, Max Harrison. He is the powerhouse bachelor in the media industry with a mother who secretly disapproves of Andy. And soon thereafter, the devil returns. Dragon lady Miranda Priestly is back to take over Andy's new-found success with the bridal magazine.
Just like millions of other fans around the world, I would love to see this book turn into a movie. Meryl Streep gave us the goose bumps portraying a heartless fashion editor while we anxiously rooted for Anne Hathways' success despite it all. Who doesn't love a protagonist who chooses a stable writing career over a "to die for" fashion gig with a tyrant for a boss.

If you're a fan of the first novel, then Revenge Wears Prada will have you holding on to the very last page of the book. Miranda's character (one of my favorites) is just as amusing and entertaining, and will surely have you chuckling every now and then. When this sequel hits the screens, I sure hope to see Meryl Streep snapping her fingers and Anne Hathaway trotting on 5-inch heels at the beck and call of the devil.
The 2006 original, directed by David Frankel and distributed by Fox, was nominated for two Oscars and earned $326.5 million worldwide, according box office tracking site boxofficemojo.com.
Photo Credits: Photos Courtesy of 20th Century Fox
Feature Image Courtesy of Mike Cohen
Video Courtesy of SimonSchusterVideos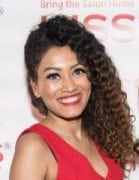 Author
Marriska (@marriska.fernandes) is an entertainment expert who has been creating celebrity, movies and pop culture content for digital outlets for over ten years. From reporting headline-grabbing celebrity news to reviewing movies to interviewing Hollywood and Bollywood's finest actors and industry...