Promoting Gender Equity Among Women In Developing Countries
Culture & Lifestyle May 28, 2013
Deliver 2013 conference will be held from May 28 – 30. Food Tank , focused on alleviating hunger and poverty, shares a few ways one can invest in the future of women and girls.
Many women in developing countries face challenges such as limited access to food, barriers to education and health resources, and reduced working opportunities. According to a recent United Nations Millennium Development Goals (MDG) Gender Chart, gender disparities are still quite significant in Northern Africa, Western Asia and sub-Saharan Africa. Women in these regions are faced with low-income and little or no job security. In Southern Asia, girls account for 55% of the total number of primary-age out-of-school children.

Around the world, women's status may be improving, but many are still living in poor conditions. This contributes to the lack of global food security. From May 28 to May 30, Women Deliver will host its annual conference dedicated to women's movement. International leaders will be present to discuss issues that contribute to women's poor living conditions across the globe.

According to Ellen Gustafson, co-founder of Food Tank, "Overcoming hunger is a game changer for a girl living in a developing country. Fifty-three percent of children who drop out of primary school are female – mainly because they need to work to help feed their families."


In light of the Women Deliver 2013 conference, Food Tank shares a few ways to invest in the future of women and girls:

Support girls' right to education by feeding them: The World Food Programme is currently partnering with Groupon to provide meals for girls in schools in 14 Asian countries, including five countries in Southeast Asia. Access to food allows girls to concentrate in class and alleviates the need for them to quit school to work and feed themselves and their family.

Educating women on farming practices: Women Growing Green is a five-year project in Kenya that enables women coffee farmers to use low-cost strategies when farming for crops. This strategy helps women earn higher incomes.
Empowering women on health issues: The Jane Goodall Institute is helping women address some of the health issues in sub-Saharan Africa. They educate women on health issues and family planning methods as well as provide essential health services.

Tackling brutality against women: Líderes Campesinas is a group of women farmers in California who are trying to help women agricultural workers who have been victims of assault and domestic abuse.

The Women Deliver 2013 conference will stand up for women across the globe and discuss ways to bring equality for them. Speakers at this conference include Danielle Nierenberg, co-founder of Food Tank, Melinda Gates, co-founder of the Bill & Melinda Gates Foundation and many more. This is one of the largest events that focus on the empowerment of women and girls. Over 5000 participants across various industries are expected to attend the event.
Sources: www.womendeliver.org/conferences/2013-conference/
Photos Courtesy: Women Deliver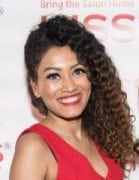 Author
Marriska (@marriska.fernandes) is an entertainment expert who has been creating celebrity, movies and pop culture content for digital outlets for over five years. From reporting headline-grabbing celebrity news to reviewing movies to interviewing Hollywood and Bollywood's finest actors and industr...