Dance Yourself To Fitness & Beyond
Culture & Lifestyle Jul 17, 2013

Dancing brings us many benefits — be it a good workout, a great time or a means to express yourself. Many don't realize how meaningful and relaxing one dance session can be.
"Dancing is about being exactly who you want to be in that moment." – Dirty Dancing: Havana Nights. This is one of my favorite quotes on dance. The movie itself was inspiring and entertaining. I have always loved dancing and once I moved to Toronto, I immediately set about scouring the net for the best dance classes. That's when I came across City Dance Corps (located at 489 Queen St West).
They offer reasonably priced dance classes every day. It's a dance institution that has spacious dance rooms and, friendly and professional coaches. They offer all forms of dance, including hip hop, zumba, jazz, contemporary, tap, salsa, argentine tango, ballet, power barre, ballet boot camp, house and waacking. I tried nearly every one of these classes and I enjoyed it all. The most popular of these classes are the power barre, ballet boot camp and zumba. The workout leaves you fully energized, toning your entire body. And if you're worried that you have two left feet, don't sweat it — CDC offers beginner, intermediate and advance classes. Once I took up the beginner class, I easily transitioned on to the next level.
So whether you want to get into shape or simply learn to shake a leg, the wide array of dance forms can cater to any of your workout requirements. The best part is that if you don't trust me, try it out yourself. Find a dance class near you and join it. You can learn different forms of dance and realize which dance form really speaks volumes about your personality. I learned that contemporary dance is not my style, but hip hop and power barre are two forms of workout that I thoroughly enjoy.

For those of you who hate the gym (because you're too lazy or too tired), then bring a friend along and drop by a class. You can definitely get to catch up with old friends or get to know new ones. One friend of mine wanted to get to know her colleagues at work and guess what? A dance class broke the ice and put her at ease with her new acquaintances.

If you ask me, dance is more than just a workout. It's about expressing yourself and telling a story — each person expresses it differently and brilliantly, like an artist.
Who knows, you'll discover a new side to yourself!

Image Coutesy : City Dance Corps
Source: imdb.com and citydancecorps.com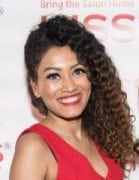 Author
Marriska (@marriska.fernandes) is an entertainment expert who has been creating celebrity, movies and pop culture content for digital outlets for over ten years. From reporting headline-grabbing celebrity news to reviewing movies to interviewing Hollywood and Bollywood's finest actors and industry...