The Perfect End Of Summer Book Reads For Her
Culture & Lifestyle Aug 21, 2013
Here's our top six books that will make your final summer days a memorable one!
Summer is the best time to head down to the beach and lose yourself in a good book or two. To end your summer, here are a few good books that will take you to a whole different world where you laugh and cry along with the protagonist.
Revenge Wears Prada: The Devil Returns By Lauren Weisburger
This books takes off 10 years after Andy leaves Miranda hanging dry in Paris.
Now, Andy runs a bridal magazine with Emily (Miranda's first assistant at Runway) and the two are joined to the hip.
Andy Sachs is on top of the world. But what goes around comes around. The morning of her wedding, Andy can't shake the past. And when she discovers a secret letter with crushing implications, her wedding-day jitters turn to cold dread. Andy realizes that nothing—not her husband, nor her beloved career—is as it seems.
That is, until the devil returns. A delicious read peppered with humor that makes you wish you never meet a Priestly in the real world.
I've Got Your Number by Sophie Kinsella
I've lost it. 🙁 The only thing in the world I wasn't supposed to lose. My engagement ring. It's been in Magnus's family for three generations. And now the very same day his parents are coming, I've lost it. The very same day! Do not hyperventilate, Poppy. Stay positive 🙂 !!
Losing her engagement ring leads Poppy Wyatt to an abandoned phone in the trash can.
Little does she know that Sam Roxton needs the phone just as much as she does.
And so begins a relationship between two strangers. What follows is unpredictable and hilarious, making the romantic girl in you jump for joy.
Be still, my heart. That's exactly what you're going to say when you read this Jane Austen-inspired book.
Kate Shaw, desperate for money, uses her freelancing gig to test a theory — in tough economic times, is it enough to have a wealthy man by your side?
Through no fault of her own she finds herself single, homeless and in desperate need to help her family survive its own financial and emotional crises.
Known for her love of all things Jane Austen, Kate is given a freelance gig that changes everything: to research whether it is possible, in these modern times—and at a certain age—to marry well.
This delectable read raises the Mr.Right vs Mr. Rich dilemma and puts our dear protagonist in a vulnerable position.
"130 lbs. (how is it possible to put on 4 pounds overnight? Could flesh have somehow solidified becoming denser and heavier (repulsive, horrifying notion)); alcohol units 2 (excellent) cigarettes 21 (poor but will give up totally tomorrow); number of correct lottery numbers 2 (better, but nevertheless useless)?"
You may have seen the movie, but the book is simply better.
Laugh out loud as this story takes you into the world of a single girl who resolves to lose weight and catch the right guy.
One of summer's best all-time reads!
Who Will Run the Frog Hospital? By Lorrie Moore
"The summer Berie was fifteen, she and her best friend Sils had jobs at Storyland in upstate New York, where Berie sold tickets to see the beautiful Sils portray Cinderella in a strapless evening gown.
They spent their breaks smoking, joking, and gossiping. After work they followed their own reckless rules, teasing the fun out of small town life, sleeping in the family station wagon, and drinking borrowed liquor from old mayonnaise jars.
But no matter how wild, they always managed to escape any real danger until the adoring Berie sees that Sils really does need her help and then everything changes."
The drama inside this novel is devastating.
This is one of those books that take you back to being a teenager—that kind of gawky—and of summer as the hyphen between one school year and the next, three months of neglect when all kinds of tragic, comic things can happen.
You will love the sticky, unchaperoned feeling of being that age.
Five Point Someone by Chetan Bhagat
The book starts with a disclaimer, "This is not a book to teach you how to get into IIT or even how to live in college. In fact, it describes how screwed up things can get if you don't think straight."
Chetan Bhagat's debut novel is one of the most hilarious and eye-opening novels that I have read in a while.
It takes you down the road of friendship, the education system and what young minds really need to know about life's journey.
CREDITS:
Photo Credits: Photo Courtesy of Kim Izzo, www.chetanbhagat.com, lorriemoore.com,amazon.com
Feature Image: JOSUÉ GOGE / FLICKR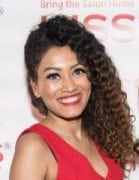 Author
Marriska (@marriska.fernandes) is an entertainment expert who has been creating celebrity, movies and pop culture content for digital outlets for over ten years. From reporting headline-grabbing celebrity news to reviewing movies to interviewing Hollywood and Bollywood's finest actors and industry...