Ten Most Memorable TV Characters
Culture & Lifestyle Sep 26, 2013
As the new wave of shows and returning seasons broadcast on our TV screens, I look back at some of my favourite television characters so far; those who stole our hearts and continue to make an impact on the box today.

Bryan Cranston /http://images.askmen.com
A list could not be complete without the character Walter White, played by Bryan Cranston, whose journey from depressed, terminally ill chemistry teacher to murderous meth manufacturer on Breaking Bad won three consecutive 'Outstanding Lead Actor' in a Drama Series Emmy Awards. It concluded its final chapter this month. In an era rife with seductive antiheroes, Walt White's transformation has arguably been the most harrowing—in part because we've watched the creation of Heisenberg. Bryan is leaving the shadows of Walter White behind to take on the role of Lyndon B. Johnson, the 36th President of the United States, in the play 'All the Way.'

Jennifer Aniston/entertainment.ie
The girl next door that won our hearts as one of the iconic characters from Friends has been a fashion reference to many women over the decades. The character evolved over the ten seasons – from a spoiled and self-centered rich girl to a fashion savvy working woman. Jennifer Aniston did a brilliant job portraying Rachel, which earned her several awards, including the coveted Emmy. Jennifer Aniston finally moved to the big screen, with film credits like We're The Millers, The Bounty Hunter, Just Go With It and Horrible Bosses. She continues to portray a variety of characters that make her an audience favourite.
Tina Fey / myrealitybites.tumblr.com
Played by Tina Fey, Liz is a socially-awkward geek who happens to be a brilliant writer and a very popular character on 30 Rock. AOL named her the 14th most memorable female TV character. Her satirical sense of humour seems to set her apart from other female characters on television. Tina Fey also made an impact on the big screen with roles in films like Admission, Date Night and Baby Mama.

Ian Somerhalder /cheerfall.wordpress.com
Yes, this dashing, bad-boy vampire is definitely a popular character on the show, Vampire Diaries. Ian Somerhalder has received several awards for his portrayal of Damon. Elena may have been contemplating between the two Salvatore brothers, but Damon is clearly an audience favourite. Damon is the charming and smug vampire who can be playful and evil, yet lovable. The season is back on the screen as of October.

Gabriel Macht /markkumarblog.com
Everyone's favourite lawyer Harvey Specter, played by Gabriel Macht, oozes confidence with a wicked sense of humour in the show, Suits. He portrays himself as a heartless, tough-as-nails lawyer when he really has a soft spot for the people closest to him. His punch lines are remarkable, just as the show's other characters. He takes Mike Ross under his wings, and together the two make the show a must-see.

Wentworth Miller in Prison Break
Played by Wentworth Miller in the famous series, Prison Break, Michael is one of those fictional geniuses who leaves the audience in awe after every scene. His intelligence and loyalty to his brother made everyone fall in love with his character. After the show ended, Wentworth made appearances in several shows like House and Law and Order. He wrote the psychological thriller, Stoker.

Barney Stinson

Neil Patrick Harris/splitsider.com
One of the most histerical playboy characters who swayed the audiences in television is Barney Stinson from How I Met Your Mother. Played by Neil Patrick Harris, the character is, as he would say, legen-wait for it –dary. Neil scored many awards for his brilliant portrayal of a ladies' man.

Kelly Kapoor/ http://www.dailygossip.org
Yes, she is the same Mindy who played Kelly Kapoor in the NBC sitcom, The Office. Mindy created and currently stars in The Mindy Project. She plays a quirky gynecologist who dreams of finding her soul mate. The show stands out with a solid script and dishes delightful performances by Mindy and her co-stars.

Gloria Delgado-Pritchett

Sofia Vergara/www.playbill.com
Sofia Vergara spices things up in the comedy series, The Modern Family. She plays Jay's wife and Manny's mother and her comic timing is simply admirable. The show won another Emmy award this year for the best comedy series. Sofia has been nominated several times for outstanding actress in a comedy series.

Jim Parsons/ www.hollywood.com
Jim Parsons brilliantly plays the role of Sheldon Cooper, a socially-challenged, narcissistic physicist in The Big Bang Theory. He can easily be named as the show's break-through character and even the very reason the show is a phenomenal success. He has won many awards for this role, including the 2013 Emmy award for outstanding lead actor in a comedy series.
From the list above tell us who's made an impact on you and why?
Feature Image:collider.com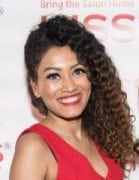 Author
Marriska (@marriska.fernandes) is an entertainment expert who has been creating celebrity, movies and pop culture content for digital outlets for over ten years. From reporting headline-grabbing celebrity news to reviewing movies to interviewing Hollywood and Bollywood's finest actors and industry...