Looking for warm and exotic places to visit this winter? Look no further! Sourced from some of the best travel advisors in the business, we've got a list of the top places you can explore. While the rest of the tourists are flocking to Disney World, Italy, or New York (again!) take advantage of these sunny foreign getaways before everyone else clues in.
ISTANBUL
Once the heart of an empire, Istanbul's prime location on the Black Sea where Europe meets Asia is known for the world-renowned Hagia Sophia, ancient monuments, beautiful mosques, and sumptuous palaces. In the last few years the face of the city has received a makeover.

Hagia Sophia /turkhey.com
Its recent gentrification has started attracting foodies, artists, fashionistas and film makers alike. While the city fiercely defends its history for museum-goers and scholars, boutique hotels, restaurants, nightclubs and great shopping provide entertainment to those looking for more contemporary vacation activities. Ancient Constantinople or contemporary Istanbul: Why decide when you can have both?
SPAIN
Despite the country's economic troubles, Spain is still considered to be one of the major European hotspots of 2013. For a taste of history among the city's churches and monuments, head out to warm and sunny Seville this winter. If you're looking for a faster pace try Madrid.
The national capital is the 3rd largest city in Europe and provides endless possibilities for exploring museums, restaurants, cultural events, nightlife, shopping or catching a football (soccer) game. If you're seeking the unusual, Barcelona has the Sagrada Familia, an epic church, UNESCO Heritage Site and the handiwork of Catalan visionary architect Antoni Gaudí.

Sagrada Familia /sunshinelobster.com
While the music festivals and beach parties of Ibiza occur in summer you can still enjoy seaside respite spending restorative days on the beaches. You can also try hiking the trails of Majorca, a popular winter vacation spot for European vacationers.
Although winter is the wrong time of the year to go running with the bulls in Pamplona, there are plenty of exciting things to do in Spain that will keep you on your feet.
MYANMAR
Myanmar (formerly Burma) has rocketed to the top of travel lists this year. Finally open to the West after decades of political isolation, the country is back on the map for travelers with a sense of wanderlust who don't mind a bit of planning. The payoff includes epic sunsets, stunning vistas and a peek into the vibrant Buddhist culture.
Outside major urban centers like Yangon or Mandalay you'll witness daily life largely untouched by Western trends. Another major attraction for visitors are the pagodas of Bagan which are among Southeast Asia's most important sacred ancient sites. Whether you book a hot-air balloon ride over legendary structures dating back to the 11th century or spend the day exploring villages, markets and jungle trails by bicycle, do not miss spectacular sunsets over the floating villages on Inle Lake.

Yangon / plexusworld.com
As Myanmar opens itself to the West, the thought of it being largely undiscovered is likely to fade away soon. So visit it now while the East-meets-West experience is still a novelty to both guests and the host country.
NEW ORLEANS
The city that survived Hurricane Katrina is out to remind visitors that life should be viewed as one big joyous celebration. Though New Orleans is still recovering from the aftermaths of the disaster, the proud host of Superbowl 2013 just completed restoration work on the Superdome.

Cafe Du Monde, New Orleans /familytravelfun.com
The historic Joy Theater on Canal Street has also reopened with addition of 10,000 square feet performance space. The city is best known among tourists for Mardi Gras revels in February and the April-May Jazz Fest in spring. Celebrating Christmas and New Year in the French Quarter and witnessing the January reenactment of the Battle of New Orleans are unique winter experiences. Together, the holiday festivities, booming nightlife and great restaurants make New Orleans the number one U.S. destination the coming winter.
So, pack your bags and get swept off your feet by the amazing holiday experience provided by one of these destinations this winter.
Tell us which of these spots you would like to pick for a family vacation, your second honeymoon or just some time off with your friends.
Source: Travel.nationalgeographic.com, Fodors.com, Cntraveler.com, Businessinsider.com
Feature Image: Tourism.turkeytourism.com
Newsletter Sign Up
Subscribe to our FREE newsletter for all of the latest news, articles, and videos delivered directly to your inbox each day!
ANOKHI UNCENSORED-->
Launching
September 24th, 2019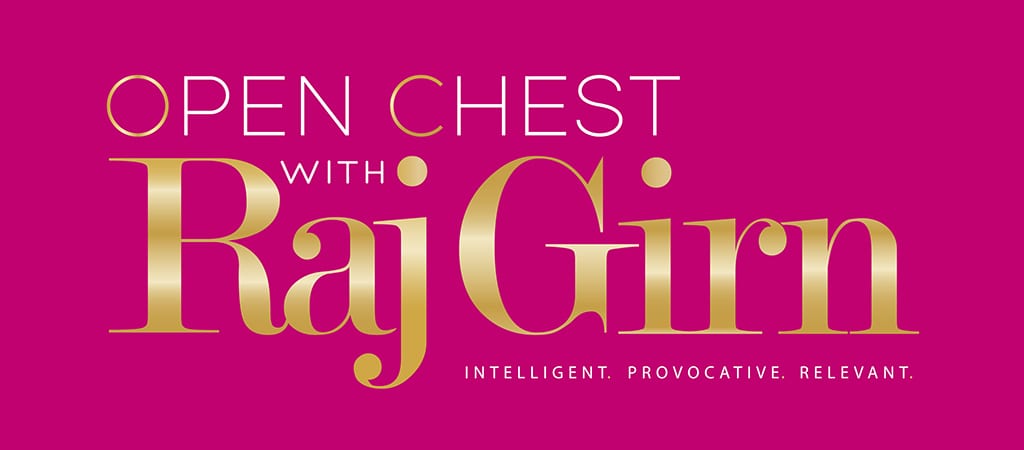 Weekly Celebrity Talk Show Airing