Nuit Blanche Toronto 2013
Culture & Lifestyle Oct 07, 2013
Contemporary art projects were held during the annual free all-night art event known as the Scotiabank 'Nuit Blanche' held in Toronto, Saturday, October 5, 2013.
This year's event transformed the city to an artist's playground yet again full of eye-catching visuals. The below highlights some of the art displays that were showcased during the dusk till dawn extravaganza that brought artisits, curators, volunteers, galleries and museums together.

Ai Weiwei's 'Forever Bicycles, 2013' /Michelle Siu/The Globe and Mail

Tadashi Kawamata, Garden Tower in Toronto/Toronto Star

Pascale Marthine Tayou, Plastic Bags/Toronto Star

Burrman, Simon Frank/Carlos Osorio

Monster Child Libby Hague/City of Toronto

Familia, 2013 Bruno Billio Toronto, Canada Interactive Installation /City of Toronto

The Little People, Workparty/Carlos Osorio

Shrine, John Notten/Carlos Osorio

Cal Lane, Tanks/Carlos Osorio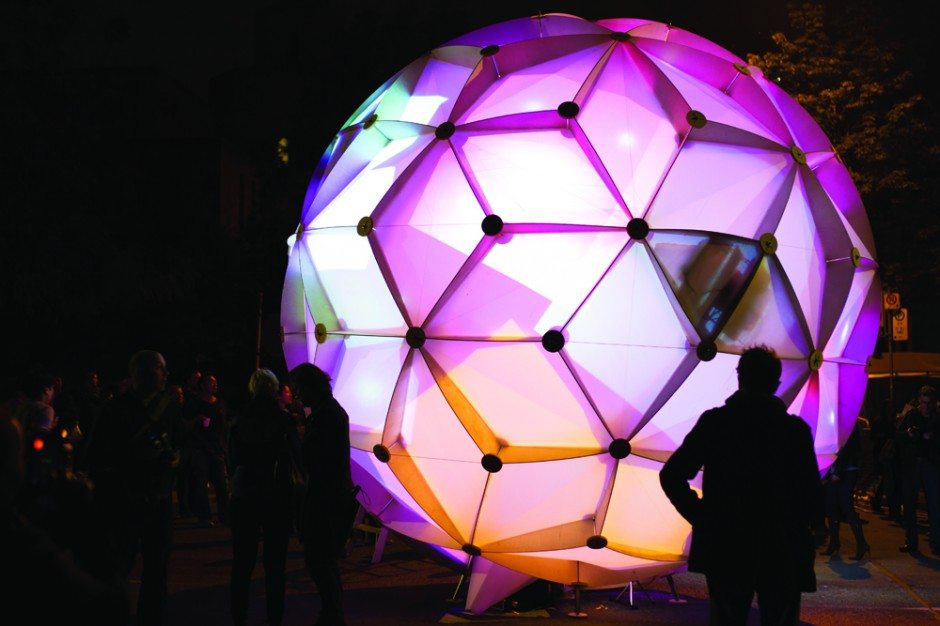 Hybrid Globe installation/ Tina Zhou/ The Varsity
Nuit Blanche translated means '
Sleepless Night
'. The art project was originally founded in Paris, France in 2002 with the aim to bring contemporary art to the masses. Toronto was the first North American city to replicate the experience which has in turn inspired the contemporary art celebration to grow. San Francisco, New York, Miami and Chicago have all joined the movement and showcased great 12hr night events.
Feature Image: dekku.nofatclips.com