Here's Why Paris Calls Tharshan Selvarajah The Best Baguette Baker In The City
Culture & Lifestyle Jul 26, 2023
Perfecting the iconic French baguette is no easy feat. This holds true especially when you live in the delicacy's birth country: France, where the true foodie can differentiate a bland baguette from a brilliant one. Enter Sri-Lankan/Parisian baker Tharshan Selvarajah who was recently recognized with the Grand Prix de la Baguette de Tradition Française de la Ville de Paris Award for the best baguette in Paris. We chatted with the award-winning baker and owner of Au levain des Pureness how he can spot the best bread just by looking at the flour, his meditation rituals, and why the baguette is the culinary equalizer.
Baguettes are one of the many delights that the French have contributed to the world's gastronomical patrimony. This year, a man who originally hails from Sri Lanka, Tharshan Selvarajah the owner of Au levain des Pyrénées (address: 44 rue des Pyrenees 75020 Paris, 20th arrondissement, IG handle @aulevaindes), won the prestigious Grand Prix de la Baguette de Tradition Française de la Ville de Paris; a competition that has judged the best baguette in Paris since 1994.
Tharshan graciously sat down with us to share his journey to the baguette summit of Paris because a great baguette is not just the product of flour, salt, water, yeast and heat … it is the product of technical prowess and a passion for the arts.
His Parisian Beginnings
In 2006, Tharshan opted to move to Paris, because he already had family living in the city. "They were difficult, because I was speaking English but here everyone just spoke French," he recalled. However, with tenacity and discipline, Tharshan learned French and debuted his career in the culinary arts.
When he first landed in the city he worked at an Italian restaurant where he learned the art of making salads and how to work in a restaurant kitchen. After a year  the restaurant was at the brink of being sold so Tharshan entertained another offer presented to him by a bakery next door. "The bakery was a true artisanal bakery,' he explained the idea of working not in just a run-of-the-mill bakery but an actual artisanal one intrigued him. "I said yes. I was attracted by the possibility of mastering an art."
Tharshan thus began his apprenticeship as a baker, and there were many steps to master. The owner trained him on each step and along the way Tharshan developed management and entrepreneurial skill sets. After about five years of learning how to make the baguette, the owner opted to focus on another bakery and thus promoted Tharshan to the position of chief baker, and eventually manager in 2016.
As Tharshan was carefully mastering micro-steps to create a great baguette, he encountered a health issue that could have potentially derailed his years-long efforts. In 2014, he developed asthma, and the doctor diagnosed that he had developed an allergy to the very flour required to bake a baguette. Tharshan had a decision to make: abandon his profession or subject himself to four allergy needles every two weeks.
He chose the latter. Yes the idea of four allergy shots every two weeks certainly was not a welcoming thought but he realized that he didn't want to give up his dream for just a few needles. (He just finished his final injection this year).
All the while he continued to bake and started getting noticed by the Parisian culinary set. In 2018, the bakery placed third in the Grand Prix de la Baguette de Tradition Française de la Ville de Paris, and thus planted the seeds for Tharshan to reach the baguette summit. Thus a new mission was born.
I asked him what motivated him to continue with baguettes given the health issue and the intensity of the labour, and he replied, "I enjoy my profession because I like working with everyone, listening to music and meeting people. I also like the act of baking bread. We are making bread not only for the richest people, but we are also making the bread for everybody. Everybody is eating the same bread."
From An Apprentice To A Star
"We understood how to make a baguette, and we always make it well," Tharshan explained. "I can look at the dough and just tell if the baguette will be good. I can look at baguettes and assess which ones are good."  Over the course of years of studying and practising his chosen profession, Tharshan had become a master and he bought the bakery in 2020.
In May he received a call from the secretary of the mayor's office. They told him that his bakery, Au levain des Pyrénées, won the Grand Prix de la Baguette de Tradition Française de la Ville De Paris along with €4,000 prize, for the best baguette of 2023.  The honour also came with his opportunity to furnish the Elysée palace with his baguettes. "I cried. I was shocked," Tharshan emotionally recalled. "We are foreigners and we won the prize. It was not easy." His victory was announced on May 13, 2023, and he has been a sensation ever since!
Salt, Flour & Spirituality 
Tharshan credited his many contacts and his spiritual practise for helping him achieve the success. "I visit Sri Amma Baghwan in Chennai two or three times a year," he explained. "I stay for one week and meditate. This is very important for the situation now. Everyone has too much stress and too much tension. Everyone has lots of money and lots of things, but we do not know what to do because the mind is not relaxed. Spiritual meditation is important for this moment. I learned so many things. I learned that when you make anything your state is important. When your state is happiness, when you make something, it will be successful."
Tharshan elaborated that his spiritual practise continues while he in France, "I listen to light music, while I sit in front of a photo of Sri Amma Baghwan. I do it once a week because I do not have more time."
His Rising Future
The first prize is not the end of Tharshan's dreams and goals. He aims to develop bakeries all over the world and he is developing his marketing plans. He is open to working with investors. Given Tharshan's track record of diligence, discipline and perseverance, there is no doubt that you will likely hear more about his successes.  I know that when I will be in Paris, that I will visit his bakery and buy several baguettes.  It will be an honour to eat the baguette because it is the product of prowess and passion.
Main Image Photo Credit: www.instagram.com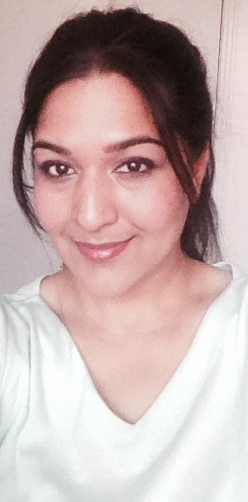 Author
Meena (@meenalaregina) always loved the idea of exploring the non-conventional idea of beauty. Having grown up as a pimply chubby teenager, she wanted to see the change in the world that best reflected your uniqueness as well. Her well-received collection of blogs where she tries on various beauty p...