Fall's Top 5 Must-Read Books
Culture & Lifestyle Sep 18, 2013

Top five novels to enjoy while keeping warm and cozy
Just because summer has said its goodbyes, it doesn't mean you have to stop delving into good book reads over lazy weekends. While the winds get cooler and days get shorter, a good book by the warm furnace is all you need to relax and de-stress.
Here are a few suggestions of great books that will keep you company:
And The Mountains Echoed by Khaled Hosseini
Pic credit: via http://www.goodreads.com
Khaled Hosseini is a best-selling author whose novels have sold more than 38 million copies worldwide.
He returns with another gem of a novel that revolves around a multi-generational story that is emotional and equally provocative. It deals with relationships and the choices one makes that effect generations to come.
With profound wisdom, insight and compassion, Hosseini demonstrates once again his deeply felt understanding of the bonds that define us and shape our lives—and of what it means to be human.
This book is on everyone's must-read list this year.
Inferno by Dan Brown
Pic credit: via http://collider.com
Dan Brown's ability to enthrall his audiences with codes, riddles and secret passageways is masterfully captured in yet another novel.
Robert Langdon, Harvard professor of symbology, is drawn to Dante's Inferno, an epic 14th century poem that puts him on a dark quest to find answers.
Inferno begins with the now familiar art historian and 'symbologist' Robert Langdon waking up injured in a hospital bed with no memory of the past few days.
It ends with a third of the world's population rendered infertile through an act of global bioterrorism and with larger questions about the balance between individual and social good and the ethics of scientific, genetic manipulation.
The Cuckoo's Calling by Robert Galbraith

Pic credit: via http://arts.nationalpost.com
A brilliant debut mystery in a classic vein: Detective Cormoran Strike investigates a supermodel's suicide.
After losing his leg to a land mine in Afghanistan, Cormoran Strike is barely scraping by as a private investigator. Strike is down to one client, and creditors are calling. He has also just broken up with his longtime girlfriend and is living in his office.
Recently, it was revealed that the infamous Harry Potter author, J.K. Rowling was the author behind this novel who used the pseudonym Robert Galbraith.
This is her first acclaimed crime novel that is sure to captivate book lovers.
He is introduced into the world of supermodels, multimillionaires, designers who are just not what they seem to be.
The Alchemist Paperback by Paulo Coelho
Pic credit: via http://www.theaceblackblog.com
"My heart is afraid that it will have to suffer," the boy told the alchemist one night as they looked up at the moonless sky." Tell your heart that the fear of suffering is worse than the suffering itself. And that no heart has ever suffered when it goes in search of its dreams."
The Alchemist is the magical story of Santiago, an Andalusian shepherd boy who yearns to travel in search of a worldly treasure as extravagant as any ever found.
It follows the story of a Santiago, a young shepherd boy who travels extensively in search of rich treasures.
The novel throws in metaphors on how essential it is to listen to our hearts, read the signs and follow our dreams.
Hence, Paulo Coelho's book has sold over a million copies worldwide.

The Help by Kathryn Stockett
Pic credit: via http://goinswriter.com
If you've seen the movie, then you know that this award-winning film is based on this book that captivates the readers from the very first page.
Three women come together to change the way society views and defines the women in their era. They start a movement that changes the town and the way women are viewed in society.
Book Quotes and intro's: Amazon.ca
Feature Image: BookRiot.com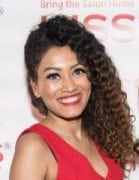 Author
Marriska (@marriska.fernandes) is an entertainment expert who has been creating celebrity, movies and pop culture content for digital outlets for over ten years. From reporting headline-grabbing celebrity news to reviewing movies to interviewing Hollywood and Bollywood's finest actors and industry...