Interview With Director Iram Parveen Bilal
Culture & Lifestyle Jul 24, 2013

Iram Parveen Bilal's feature film 'Josh' is the first Pakistani film selected to be screened at the London Indian Film Festival.
In light of the London Indian Film Festival, which runs from July 18 – 25, 2013, we interviewed stellar director Iram Parveen Bilal . Her film 'Josh' is the first Lollywood film selected to be screened at the festival. Bilal is conscious of the rare opportunity and voice she has on the filmmaking playground.
Having directed internationally recognized, award-winning short films, JOSH is her feature debut, which bowed to the world in Oct 2012 at the prestigious Mumbai Film Festival, MAMI where it kick started the festival circuit. Now comes to London Indian Film Festival.
Marriska Fernandes: Can you tell us a bit about 'Josh' which happens to be your first feature film.
Iram Bilal: Josh is about class separation, education, women's rights, feudalism and the youth movement. Josh is a story of what happens when you find your world turned upside down and you want to take control of your life again. It's about what happens when you want your life to be much bigger than yourself and about others. It is a story of hope, of trying, of redemption. It is a story of the youth, of Pakistan, of the pain, the pleasure and the spirit of unity and independence. Ultimately, if I were to pick one thing, it is about "never giving up."
MF: What inspired you to create this film?
IB: Josh is inspired by Parveen Saeed's Khana Ghar (www.khanaghar.org) and her concept of "erase hunger to erase crime" by setting up affordable meals in and around Karachi's slums. It is not really inspired by Mukhtaran Mai directly, but since it deals with a retribution act, she is probably the most well known in that sphere. The script and story are completely original. I guess one starts with a general idea of what one wants to say and then brainstorms on what type of characters one would want to watch or know better that could be in a scenario around one's theme. That's how any script really starts and that's how Josh started after the initial inspiration. I also wanted it to be a film that showcased sides of Pakistan that the international community would not know or expect.
Khalid Malik and Aamina Sheikh in Josh.
MF: What was the process like for creating such a powerful script?
IB:The script took 2.5 years to complete. Tons of writing and rewriting and then ultimately I worked with an Urdu dialogue writer Farah Usman who gave the characters their ethnic, local flavor. It is an original script. So it was coming from my mind and then being vetted through trusted opinions over and over again.
MF: How does it feel that your film will be LIFF's first Pakistani film to be featured?
IB: It's a proud moment and I hope that tons of other Pakistani films get to be shown here. Hopefully, this is just the beginning but being a torch bearer is certainly special. I am grateful to them.
MF: What message would you like to spread with this film?
IB: In unity, lies true liberation and independence and that one person can ignite change so never underestimate the power of an individual.
MF: Josh was one of two narrative feature films picked for last year's prestigious Women in Film award. What does that feel like and how important is it to you?
IB: After 3 years of being rejected by every prestigious grant out there in numerous cycles, it restored my faith that it was not just politics and who you knew that got you into grants. WIFA was the very last grant we were supposed to hear back from. And we got it!
MF: You have directed internationally recognized, award-winning short films. How different was it directing a feature film?
IB: Directing a feature is a marathon. It is challenging to keep the plot points and story points focused and through. But more importantly, the physical challenge of a shoot was the hardest thing in summer in Karachi, where we travelled two hours out and in every single day and due to our limited budget, we could not take too many off days.
MF: Any upcoming projects?
IB: A few. There's a script I wrote for Shah Rukh Khan that I am actively going to pitch to him and then a few more fun projects like more shorts, music videos and experimental stuff.


Photo Courtesy: Mohseen Ansari & Shah Productions
Video Courtesy:thefilmjosh.com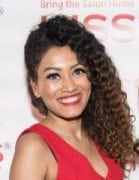 Author
Marriska (@marriska.fernandes) is an entertainment expert who has been creating celebrity, movies and pop culture content for digital outlets for over five years. From reporting headline-grabbing celebrity news to reviewing movies to interviewing Hollywood and Bollywood's finest actors and industr...