Fashion /
Celeb Style Alert: Alia Bhatt Is Pretty In Pink With Super Cute Petal Dress
Celeb Style Alert: Alia Bhatt Is Pretty In Pink With Super Cute Petal Dress
Fashion Jul 15, 2022
Fresh from her wedding and most recently her pregnant announcement, Alia Bhatt decided to go for a dose of "Koffee With Karan", the highly popular chat show hosted by Bollywood's very own Karan Johar. She showed up a super cute 80s inspired pink polka dot dress (but make them rose petals!), with an embellished ruffled shoulder and we can't get enough of this look! 
For her latest Koffee with Karan appearance opposite Ranveer Singh, Alia wore a peppy print in a romantic silhouette of softness. Designed by Polish designer Magda Butrym, the dress includes meticulous hand-finished details including pleating, crocheting and embroidery.
Alia Bhatt's mini dress came with a detachable 3D flower brooch at the shoulder.
The actress just announced her pregnancy, and we can't wait to see her pregnancy style.
Main Image Photo Credit: www.instagram.com/aliaabhatt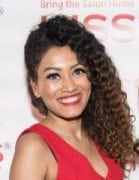 Author
Marriska (@marriska.fernandes) is an entertainment expert who has been creating celebrity, movies and pop culture content for digital outlets for over five years. From reporting headline-grabbing celebrity news to reviewing movies to interviewing Hollywood and Bollywood's finest actors and industr...