Fashion /
Karisma, Priyanka And Bhumika Dazzle In White At The Jio Mumbai Film Festival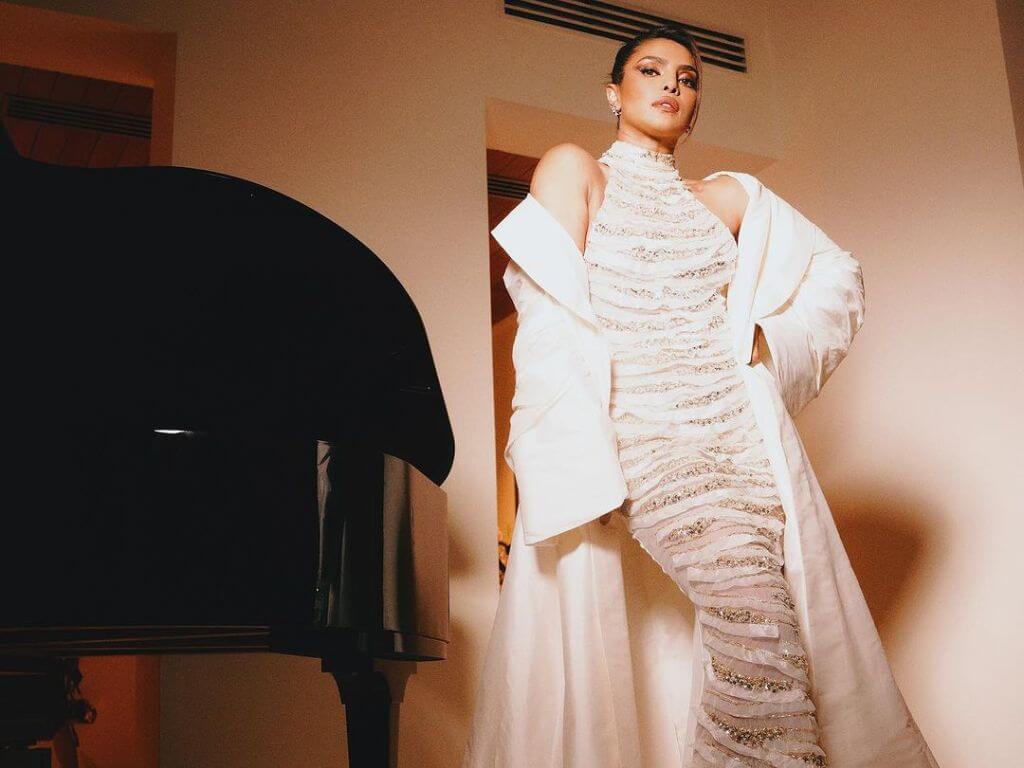 Karisma, Priyanka And Bhumika Dazzle In White At The Jio Mumbai Film Festival
Fashion Oct 30, 2023
For the first time after four long years, the Jio Mumbai Film Festival returned to a sparkling opener over the weekend. One of the key trends that caught our eye was opting for a crisp colour palette: white. We hone in on Karisma Kapoor, Priyanka Chopra Jonas, and Bhumika Pednekar who all decided to lead the way when it comes to their stylish interpretations when it comes to wearing the classic shade.
Check out our fave looks right here!
Priyanka Chopra Jonas
As this year's Chair of the Jio Mumbai Film Festival, Priyanka had to ensure that she made her unique style statement on the red carpet. As all stars now do, the obligatory personal photo shoot for the 'Gram pre red carpet appearance had us head-over-heels for her entire ensemble. The white and gold taffeta body-hugging gown by Tony Ward along with the gorgeous milky-white cape had us take a double look. For the first official red carpet appearance to kick off this festival, she picked a solid look.
Kareena Kapoor arrived wearing a gorgeous sari by Abraham & Thakore which had what we would call a dot-matrix inspired graphic detail along the sari and the blouse. The play on the two key shades, black and white gave us some serious modernity while keeping it classic with the high neck and long sleeves.
Our favourite style icon being Bhumi Pednekar did not disappoint in this Anamika Khanna two-piece suit. With her stunning white Nehru-inspired long jacket boasting gorgeous intricate covered buttons that went all the way to the top, paired with straight pants. The intricate embroidery throughout the top and bottom including the collar and the cuffs, added another level of sophistication befitting Bhumi.
And we had to stop and appreciate the stunning ear cuff by Suhani Pittie, that boasted a traditional aesthetic with a modern twist.
We love when celebs break out of the expected and try something new giving us all sorts of inspo for the holiday season!
Main Image Photo Credit: www.instagram.com
Author
Hina P. Ansari is a graduate from The University of Western Ontario (London, Ontario). Since then she has carved a successful career in Canada's national fashion-publishing world as the Entertainment/Photo Editor at FLARE Magazine, Canada's national fashion magazine. She was the first South Asian in...