Fashion /
Here's Why We're Obsessed With Mani Jassal's Latest Collection "91"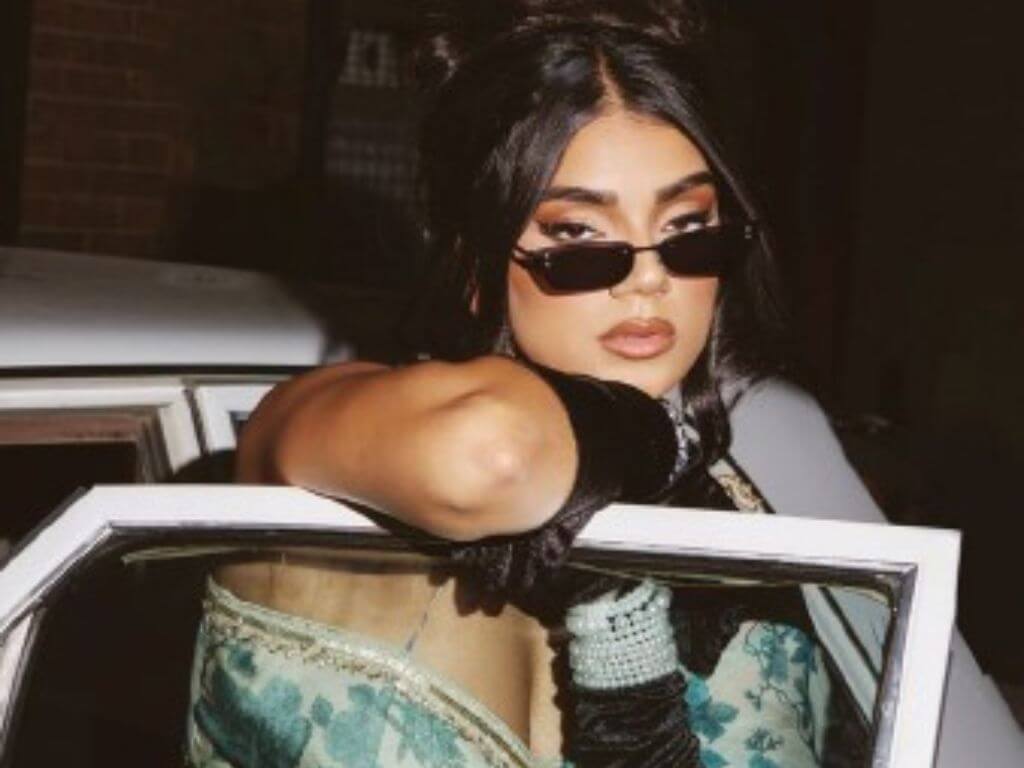 Here's Why We're Obsessed With Mani Jassal's Latest Collection "91"
Fashion Oct 06, 2023
Toronto fashion designer Mani Jassal has showcased her designs on the ramps of Toronto Fashion Week, and is also seen as the go-to designer for various South Asian celebs including dressing noted poet Rupi Kaur for her world tour. This time she is back with a new fresh vision with her latest collection endearingly entitled "91". 
When you hear the name 'Mani Jassal', you know the couture is avant-garde. The designer is known for her inventive and creative designs with a unique touch to them. After showcasing her elegant outfits, announced her newest endeavour called, ''91''. The brand which launched on September 27th, carries significance representing both the year of Mani Jassal's birth (1991) and a symbol of constant change. ''91'' will offer captivating designs for fashion enthusiasts in North America and around the world.
Mani Jassal's career is characterized by originality and steady dedication to pushing the boundaries of design through cultural exchange. Her latest collection, ''91'', is poised to offer a refreshing perspective on style. The designs are well-heard and catered to fulfil the desires that will encompass a wide range of personalities and moods. Whether you are in the mood for something flirty, classy, traditional, or in-touch retro, the pieces are thoughtfully crafted. If you are looking to embrace your skin and confidence, ''91'' is the brand for YOU.
Customer insights are at the core of 91's mission, with a sheer focus on the comprehension of its clients. We are committed to delivering on our customers' preferences for trendy and accessible designs," states Jassal. The collections reflect Mani Jassal's playful demeanour in tops, skirts, dupattas set, and sarees.
In the ever-evolving world of fashion and vogue, five looks from Mani Jassal's new online band ''91'' have captured my heart and imagination. These ensembles encapsulate style, creativity, freedom, and individuality, and each speaks the story of every woman around us.
From the chic suaveness of a tailored top and skirt to the effortless charm of sarees, these looks showcase fashion's diverse and captivating essence. Join me on a voyage through these favourite five looks that have left an enduring mark on my fashion sensibilities.
Do you feel dreamy while looking at this picture? This look is serving the right queeny pink vibes. All pepped up, mixing the style with a white top and ''Rani Pink'' embroidered full-length lehenga skirt. Go, make a statement in this eye-catching attire!
A bold classy Indian look for any occasion. In the Rani Saree with the soft touch of fabric, the gold border on the palla and hem adds a fine amount of Rani vibes, making you look all ready to garner attention.
As they state, ''Out of The Blue Saree''. Feel and channel the Goddess vibe! A spectacular blue floral print with a dazzling gold border spreads the queen's aura around the world. I am sure all eyes are going to be on YOU!
A mini sweetheart top and a Black Flower Power skirt with floral embroidery and sequins. Mix and match this top and skirt from the brand ''91''. Dazzle the floor at your engagement party, birthday bash, or even when you are feeling bored at home! This attire will fill your life with colours, pretty flowers, and oomph!
Do you want to be on the top of your game? Do you want to look like a ray of sunshine? This Yellow Flower Top with Yellow Flower Power Skirt will give you sunshine blessings! A touch of sweet floral embroidery and sequins will make you sing, ''Shine Bright Like a Diamond''.
Sets are available for purchase at prices below $550 CAD. To date, she has uncovered over a dozen collections, each bearing the mark of her rebellious spirits and fresh vision.
Proficient in both technique and innovation, Mani Jassal consistently crafts clothing and rightly serves the fashion norms. Her ability as a tailor and draper, harmonised with a profound understanding of history, empowers her to recollect styles from various eons, all while imbuing her peculiar touch.
The introduction of "91'' marks a thrilling milestone in Mani Jassal's eminent career. Her designs unfold and mirror the respect she carries for South Asian Heritage and lineage. What differentiates her work is the tuneful fusion of Eastern and Western inventiveness within her creations. The brand will carry forward this unique and signature style.
With "91'', you will have a front-row seat to the latest trends, cuts, and colours in the world of glam and fashion.
Visit the website to explore further details about the designer and her collections.
Main Image Photo Credit: 91 By Mani Jassal
Author
Mehak Kapoor (@makeba_93) is a reporter, anchor, and content writer with 10 years of TV and digital media experience. She has been associated with some of the most respected news channels and digital media houses like Network 18, Digi Osmosis, and NDTV. She holds a passion for writing, reporting, te...