Fashion /
Sonam Kapoor Adds Boho Flair To Her Baby Bump
Sonam Kapoor Adds Boho Flair To Her Baby Bump
Fashion Apr 27, 2022
We continue to spotlight celebs who are killing it with their style and we just can't get enough of Sonam Kapoor's latest baby bump photo shoot. Wearing a luxurious caftan we definitely love her stylish take on the baby bump with some boho flair! 
The mom-to-be shared a stunning maternity all-black photo shoot. She opted for an kaftan featuring rich embroidery and elaborate lace details. It is from the label Fil De Vie.
Sharing the photos on Instagram she wrote: "Kaftan life with my 👼 #everydayphenomenal💫 🧿 @rheakapoor."
We're loving the style queen's maternity looks and can't wait to see more looks!
Main Image Photo Credit: www.instagram.com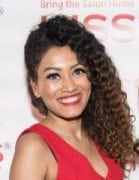 Author
Marriska (@marriska.fernandes) is an entertainment expert who has been creating celebrity, movies and pop culture content for digital outlets for over five years. From reporting headline-grabbing celebrity news to reviewing movies to interviewing Hollywood and Bollywood's finest actors and industr...