Fashion /
Ananya Panday Plays With Prints With 2 Icon-ic Looks
Ananya Panday Plays With Prints With 2 Icon-ic Looks
Fashion Oct 07, 2021
Bollywood ingenue Ananya Panday landed in our celeb style radar with two fun looks. Proving that you can have fun with prints, she showcased looks on Instagram: a daisy filled frock and a smile emoji bomber jacket. These looks are definitely icon-ic. 
The young starlet wore a bright yellow summer dress filled with daisies as she drank in the sunset in Maldives. She captioned her post: "Literally chased this sunset 😍 (and caught it 🧡✨)". The cinched waist and low neck is a summer staple in anyone's wardrobe.
Ananya isn't one to shy away from prints. In her second cute outfit, she wore a smiling emoji bomber jacket with a white base and pink smiles. The 22-year-old captioned it: "Just me being the 😊 emoji in real life 🤷🏻‍♀️ 😉"
We love it when fashion is fun!
Main Image Photo Credit: www.instagram.com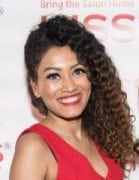 Author
Marriska (@marriska.fernandes) is an entertainment expert who has been creating celebrity, movies and pop culture content for digital outlets for over five years. From reporting headline-grabbing celebrity news to reviewing movies to interviewing Hollywood and Bollywood's finest actors and industr...