Winter-Proof Your Body
Fashion Nov 22, 2014
Winter-Proof Your Body By Exfoliating and Hydrating It
North American winters are harsh on the body. However, forgoing the daily shower to avoid drying out my skin has never been an option. After years of scratching my legs and dealing with dead skin cells caked under my fingernails I concluded that shower gels are fun but they were not the only element in the body beauty equation.
The body needs to be exfoliated, treated and highlighted to look its best.


Exfoliating the skin is when you use a granular scrub or luffa to remove dead cells which makes it glow, frees ingrown hairs and allows cream to penetrate.

Exfoliating takes two minutes and should be performed at most twice weekly. Make sure to scoop a loonie-sized amount of the product, dab it on the body (avoiding the décolletage) and then spread it using a circular movements, concentrating on the joints and feet. Afterwards rinse and proceed with your shower.
Note, that when you shave your legs you don't need to exfoliate them as shaving exfoliates.

When selecting a scrub consider skin sensitivities, grain size and scent. If you exercise daily and want to soothe your muscles, try Bliss Hot Salt Srub. It is infused with rosemary and eucalyptus and it becomes warm as you rub it.
Two minutes after applying it my skin is temporarily pinkish but soft and my muscles are relaxed.
If you prefer a softer approach try L'Occitane Ultra Rich Body Scrub, which contains 10 per cent shea butter and gentle grains. The product is creamy and hydrating.
After every shower, you must hydrate the skin within a few minutes to ensure that the moisture is sealed in.
As it gets colder you will need a thicker cream such as L'Occitane Ultra Rich Body Body Cream with 25 per cent shea butter to both hydrate and prevent moisture loss.

The hands also need TLC in the winter. Even the mightiest pair of gloves can't fully block cold air and indoor heating strips the skin. Applying the hand cream helps but my cracked knuckles and provides intense treatment.
Aveda launched its innovative Hand Relief™ Night Renewal Serum, which contains "andiroba oil which protects skin's natural moisture barrier".
I like that my hands aren't greasy at bedtime and after every hand washing my hands are soft, never stripped.

Keeping the body exfoliated, hydrated and treated is wonderful.
I often have a two-toned body, whereby my face and hands are darker than the rest of my body, which distracts from my glamourous party outfits.
A fast way to achieve a uniform colour without minimum risk is to swipe on St. Tropez One Night Only Instant Glow Body Lotion.
It is maple brown that looks natural when rubbed in. Its thin texture permits layering to deepen the colour without looking caked on and it stays on until you shower.

Winter is no respite from taking care of the body. Simple routines such as exfoliating, hydrating, and treating lead to dazzling results well worth the effort.
All Images courtesy of the retailers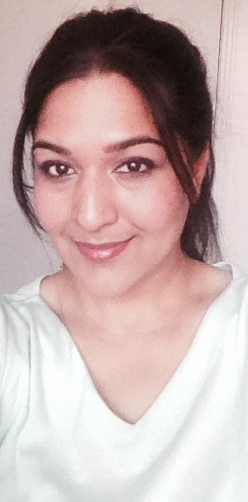 Author
Meena (@meenalaregina) always loved the idea of exploring the non-conventional idea of beauty. Having grown up as a pimply chubby teenager, she wanted to see the change in the world that best reflected your uniqueness as well. Her well-received collection of blogs where she tries on various beauty p...