The Art Of The Scarf
Fashion Dec 25, 2014

My Passion For Scarves Threatens To Turn Into A Full-Blown Obsession.
My earliest introduction to fashion was the scarf. I would watch my mother get ready for evenings out, and to my delight, she would let me select the perfumed square or rectangle of silk to complete her ensembles. In the years since, many of her scarves have found their way into my closet, now full of chunky wool knits, cashmere, pashmina, velvet, fleece, silk twill and gauze. Few of my fifty or so scarves are brand-name, but many of them have stories that I recall each time I slip a shawl over my shoulders or a scarf around my neck. A New York winter means that scarves are everywhere, and the season gives me ample excuses to break out my own collection and review my wish list against the latest sales.
Wearing a scarf is, perhaps foremost for many, about warmth and security.
But a scarf can be more than the sum of its parts.
Leaves Furoshiki, $54 US
A scarf can be a subtle way to let people know what you're into.

Oyuna Spektra in Multicolor Shawl, £324
A scarf can add drama

Caprice Silk Twill Scarf, $131 US
Or scarves can bring a needed balance of colour and texture to an unfinished outfit.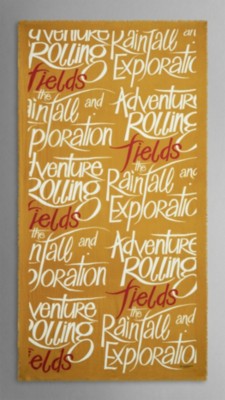 Burberry Typographic Print Cashmere Scarf in Mustard Print, $1,150 US
A scarf can be an easy-to-carry memento …

Hermes Fantaisies Indiennes Fringed Cashmere and Silk Scarf, $730 US
… especially in evoking memories of what it is meant to cover.
From the nape of the neck to the arch of a collar bone
and that kissable spot right behind the ear,
a scarf can make for an intimate gift.


Chanel Silk Twill Square Scarf, Cruise 2014/15, $500 US
And a scarf passed down from one generation to another can speak volumes where words do not suffice.
The scarf remains one of the most primitive yet most elegantly engineering accessories that, over the centuries, has stayed virtually unchanged. It continues not only to serve as a protective outer wrapping but also, through textile design, weave or wrapping, serves as an expression of cultural heritage or personal style. Discover your own scarf style by exploring the many scarf fashion
tutorials
online!
Images: Courtesy of online retailers
Video: Wendy's Lookbook
Newsletter Sign Up
Subscribe to our FREE newsletter for all of the latest news, buzz, blogs and radio shows, delivered directly to your inbox!