Fashion /
Go-To Foundations To Create A Flawless Face
Go-To Foundations To Create A Flawless Face
Fashion Nov 22, 2014
Foundation Is Essential In Achieving A Flawless Complexion
The key to long-lasting foundation is primed skin, creating a smooth canvas for the foundation to adhere to. Dior's Dream Skin is a trailblazer in that it primes the skin and with daily use the skin becomes "firmer, plumper and smoother". One drop should be massaged into the face after skin care but prior to sunscreen. The pinkish liquid will illuminate darker skin tones and enhance subsequent foundation application.

Foundation must match your skin tone, i.e. it disappears on your jaw line. When selecting a foundation, go barefaced with a compact to your local beauty store. Test the foundation on your jaw line and then check whether the colour disappears by going outside and examining the jaw line in natural sunlight.

Dior's Dream Skin
Foundation must suit your skin type. Oilier skins do best with oil-free, matte formulations. Dry skin does best with creamier, hydrating formulations. Sensitive skins do best with formulations that state that they are designed for sensitive skin.

Foundation should also suit your time constraints. For example if you are rushed each morning a liquid foundation that must be applied with a sponge could be time consuming so a foundation stick which you swipe on and blend is a better option.

Below are three innovative foundations that look natural and are user friendly.

Diorskin Airflash
If you are looking for light coverage with an airbrush finish try DiorSkin Airflash. This spray-on foundation allows the particles of foundation to land lightly on the skin, giving it a soft-lit finish. You need a headband to cover the hair line, two fingers to cover the eyes while the opposite hand holds the can 30 cm away from the face. When squeezing the nozzle, gently rotate your face, and then repeat for the forehead. Practice a few times before you debut your look.

If your skin is combination or oily then Benefit Big Easy is a must-buy. This product is more than a beauty balm and I marvel at how it evens my skin tone within moments of blending it on with my fingertips. The liquid is lightweight, sets to a soft powder finish and provides SPF 35 protection.

Benefit Big Easy
If your memories of powder foundations are filled with cakey finishes then allow Chanel Vitalumière Loose Powder Foundation to help you create new ones. Its formula which includes "high-definition light pigments", a canola oil derivative which "improves skin suppleness" and SPF 15, suits a variety of skin types. The mini kabuki brush's densely packed yet soft bristles grab the perfect amount of loose powder and massage it gently into the skin. Throughout the day my skin glowed without a caked on feeling.

Chanel Vitalumière Loose Powder Foundation
Foundation is a fundamental staple of your make-up kit. It is worth the effort to research the latest formulas to ascertain which product suits your skin tone, skin type, and time constraints.
Images courtesy of PR firms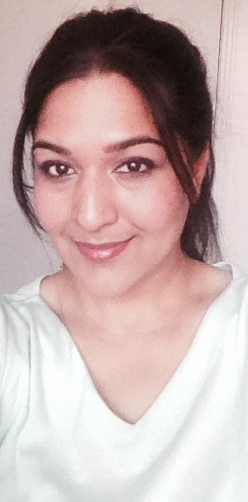 Author
Meena (@meenalaregina) always loved the idea of exploring the non-conventional idea of beauty. Having grown up as a pimply chubby teenager, she wanted to see the change in the world that best reflected your uniqueness as well. Her well-received collection of blogs where she tries on various beauty p...