Fashion /
Luxe Winter Accessories For Him & Her
Luxe Winter Accessories For Him & Her
Fashion Jan 24, 2014

Fend off the winter blues with a luxury treat: accessories that are both functional and fashionable.
Fashion sites may be showcasing spring runways but winter is far from over. Step outside in luxe accessories that are sure to fend off the last months of ice and snow with a good dose of warmth and style.
For Him

Fur Felt Fedora / Paul Stewart
Lose the beanie and sports-fan scarf, and opt to dress like the dapper guy that's itching to come out. This hand-made Italian, beaver-fur felt fedora by Paul Stewart hits the mark, a timeless classic.

Wool Scarf / Margo Petitti
What better way to add a layer to your suit than a scarf made of suit fabrics by Margo Petitti? Match your scarf to your suit or even your suit to your scarf. Who knows? Your boss might even give you a raise for setting such a stylish example.

Leather Smart-Touch Gloves / Burberry
That guy is discretely checking out your hands, but just when things are about to get awkward, he leans over and whispers, "Great gloves, man." Where'd you get them?" The answer is Burberry, you dapper beast, you. And these awesome hand-toasters also react with touchscreen phones, so you don't need to freeze your digits, when you get hers.
For Her
Silk-Cashmere Shawl / Hermes
Skip the bulky dull scarf and go for splashes of colour with a Hermes silk cashmere shawl. Not only does it add a layer that you can make multiple folds to suit your outfit, it'll also add that ray of sunshine, cheering up your co-workers office blues.

Lambskin Gloves / Ugg Australia
When you think of Uggs you think warm n cosy but did you know you can rock a lill luxe appeal too? Their lambskin and shearling gloves will surely give you that.

Handmade Hat / Christys' London
Heads come in many shapes and sizes, which is why a handmade hat for your noggin is the best. Skip the lumpy crocheted mess you got for the holidays and keep your head warm and your dignity intact. This hat from Christys' London, not only comes with the rep of a company specialized in hat-making since 1773, they're also famous for keeping the craniums of the royal family in style too.
Featured Image: Elisa R Baralt
Newsletter Sign Up
Subscribe to our FREE newsletter for all of the latest news, articles, and videos delivered directly to your inbox each day!
ANOKHI UNCENSORED-->
Launching
September 24th, 2019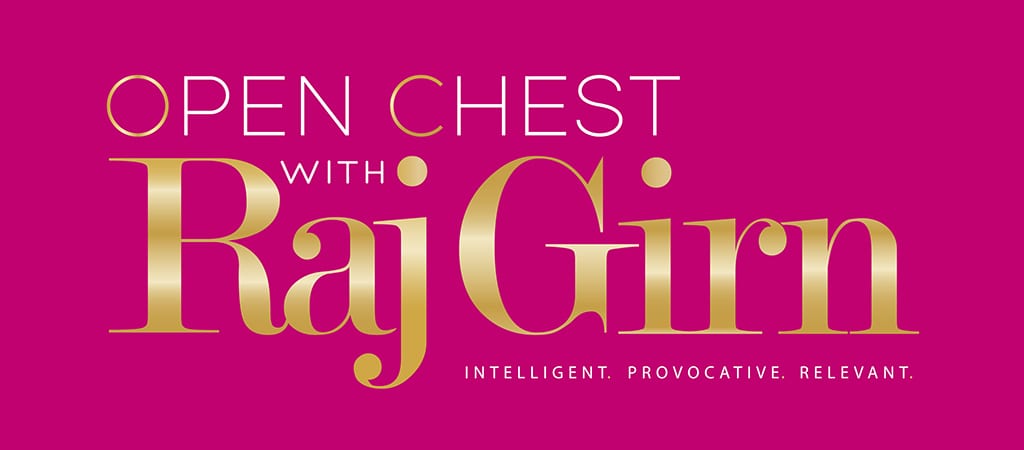 Weekly Celebrity Talk Show Airing