Showbiz /
IIFA To Premiere Anupam Kher's Film: I Went Shopping For Robert De Niro
IIFA To Premiere Anupam Kher's Film: I Went Shopping For Robert De Niro
Showbiz Apr 06, 2014
The actor is also scheduled to conduct an Acting Workshop as a part of the IIFA Celebrations in Tampa.

Recognising the immense potential of Indian movies to cross boundaries and gain recognition as world class cinema, the International Indian Film Academy (IIFA) will screen the directorial venture of renowned Indian and International actor, Anupam Kher which would be preceded by an acting workshop for the students of the University of South Florida. India's biggest celebration of cinema – the 15th VIDEOCON D2H IIFA Weekend and the Tata Motors IIFA Awards, set to take place at Tampa Bay, Florida from April 23rd– 26th, 2014.

Having contributed to the world of cinema in the last 30 years, Anupam Kher is undoubtedly one of the finest actors Indian cinema has ever seen. From playing diverse roles in over 460 films and numerous theatre productions, he has been part of many Hindi-cinema classics, including A Wednesday, Lamhe, Khosla Ka Ghosla, Special 26, Dilwale Dulhania Le Jayenge, among others. Kher has also been a part of a number of crossover and mainstream Hollywood films including Midnight's Children, Bend It Like Beckham, Bride & Prejudice, Woody Allen's You Will Meet A Tall Dark Stranger and the Oscar nominated movie, Silver Linings Playbook. The actor currently runs India's finest acting school – ACTOR PREPARES.

Anupam Kher's short film I WENT SHOPPING FOR ROBERT DE NIRO, will have a World Premiere at IIFA on the 2nd day of the Videocon D2H IIFA Weekend. In the film, Kher pays tribute to iconic Hollywood actor Robert De Niro, his co-star from the Oscar nominated film- Silver Linings Playbook. The film's writer and main actor, Shivangi Kshirsagar, who actually did go shopping for De Niro describes the film as wild, feminine, and brazen.

Anupam Kher states, "The film has had an exciting journey which came a sort of full circle for us on 10th November, 2013, when Mr De Niro visited our (acting) school and met the team. It was a very special occasion and I invited some prominent actors and directors from the Indian film industry to meet him. It was fun to watch some of our biggest stars sit around him – like students who crowd around their guru — while De Niro patiently answered questions about his work, characters, scripts, co-actors, his films, his associations with filmmakers, etc. He graciously signed books, pictures and DVDs for everyone. It was such a memorable evening. He wrote a note for my students and teachers as well."

"Having the World Premiere at IIFA in Tampa, Florida, showcases in essence the spirit of the short film, where a group of Indian artists pay tribute to the American legend, as India celebrates the centenary of Indian Cinema this year," added Kher, who is sharing his craft through the acting workshop at IIFA Awards 2014, Tampa Florida.

Speaking on the acting workshop and premiere, Andre Timmins, Director – Wizcraft International & IIFA said, "IIFA has long endeavoured to introduce the short film into the Weekend. We want to promote different films and give opportunities to students to be a part of the Indian cinema and IIFA experience. We look forward to screening 'I went shopping for Robert De Niro'. We believe it will showcase both Indian and American aspects, making it a perfect premiere for IIFA in the United States and a catalyst for cinematic exchange."

Mr Kher's acting workshop, based on the techniques perfected at his acting studio Actor Prepares in Mumbai, was a major success at earlier IIFA celebrations and is a must-attend event. The Acting Workshop aims at helping enthusiasts decipher the craft while tapping into the potential of many a budding actor. The workshop will also throw light on various topics on Indian cinema and will provide guidance to those seeking acting as a professional career. The workshop on the 24th of April is open to students of USF.

Featured Image: Official Poster of the Short
Press Release Courtesy of: IIFA PR (WizSpk Communication | PR)
Newsletter Sign Up
Subscribe to our FREE newsletter for all of the latest news, articles, and videos delivered directly to your inbox each day!
ANOKHI UNCENSORED-->
Launching
September 24th, 2019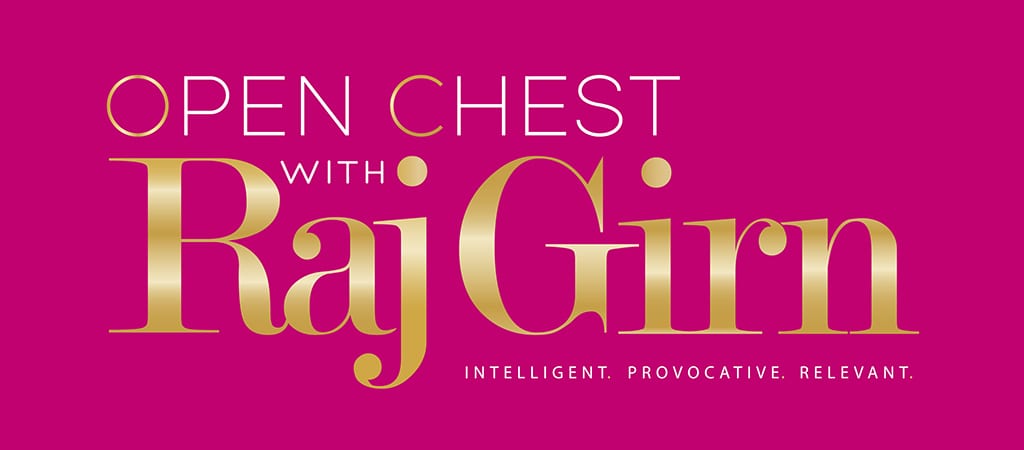 Weekly Celebrity Talk Show Airing