Fashion /
Has The Selfie Generation Finally Gotten A Professional Camera Phone With Style Status?
Has The Selfie Generation Finally Gotten A Professional Camera Phone With Style Status?
Fashion Apr 10, 2018
I was invited to attend the global launch of the much-anticipated Huawei P20 and P20 Pro smartphones in Paris this past Tuesday March 27th and learned why they are the top contender for an all-in-one "game changer" experience for the avid social media aficionado.
The Paris Connection, Ooh La La! 
Against a backdrop of street lined baroque and gothic architecture and rain dew florals abloom, Spring in Paris was the perfect setting for the world's largest telecommunications equipment manufacturing company, Huawei's hi-tech fashionista themed smartphone reveal.
Launching the new P20 and P20 Pro smartphones in the fashion capital of the world, couldn't have been a more poetically charged statement, as the 2,000 strong media consortium (made up of bloggers, YouTubers, influencers, and tech experts) lapped up the foreplay whilst descending upon the historic Grand Palais – which (amongst other things) is known for being the House of Chanel's go-to fashion launch venue – further amplifying that this phone is out to woo the global fashion and style (image conscious) centric populous.
What's The Big Deal P20?
Richard Yu, CEO of the Huawei Consumer Business Group stated that, "The Huawei P20 Series builds on the legacy of our collaboration with Leica. With a breakthrough, triple camera on the Huawei P20 Pro, an advanced dual camera on the Huawei P20, and a powerful artificial intelligence on both, today's most vibrant consumers can capture and share the brilliance of the world around them." As an exclusively phone camera user (there I said it), this is music to my ears, but it also begs the question, "how well does it stand up to industry critique?"
Well, for starters, the phone series has garnered DxOMark's highest overall scores positions, with advanced intelligent camera systems that bring consumers features that ultimately enhance every part of the smartphone photography experience. But being that I'm not a techie and nor is most of the smartphone using consumer, I took it a step further and decided to get the low down from Matthew Moniz, one of Canada's leading "techsperts", who reviews products on his YouTube channel for a living.
Me: From a technological advancement perspective, what is the most innovative aspect of the P20 Pro?
He: The camera is definitely the most innovative aspect of the phone. The Huawei P20 Pro is the first smartphone in the world to utilize 3 rear-facing cameras. One of them being 40 MP, which is significantly more than the 12 MP that you get on an iPhone or Samsung device. Under good lighting conditions, the sensor is able to capture more detail. This sensor works in tandem with a 20 MP monochrome sensor and a telephoto lens that allows the user to zoom in up to 3X without any image loss. Huawei has built-in AI for their camera systems that are able to detect objects and scenes, pre-selecting the best mode for the subject. DxOMark a company that measures and tests cameras, rates the Huawei P20 Pro well above the iPhone X and Galaxy S9 for taking the best photos.
Me: What in your opinion, are the top 3 consumer friendly functions on the phone.
He:  A. Face Unlock – it's faster than Apple's Face ID on the iPhone X. It's less secure but it just makes getting into your phone so much quicker. B. Double tapping – the bottom volume rocker instantly loads up the camera and takes a photo. Very convenient to snap a pick without losing the memory! 3. Google assistant – Being able to schedule an event, play music or convert metrics is much quicker than unlocking your phone, loading an app or browser and typing it in manually.
Me: What do you think of Huawei's collaborations with power players like Leica, Google, and Porsche?
He: It's a great move from a marketing standpoint.
Leica – The camera is one of the most important features of your phone and Leica is a reputable camera and lens company. Collaborating with Leica has allowed Huawei to catapult their smartphone camera optics to being some of the best on the market.
Google – This is interesting because technically every Android device is using Googles software so there is always a mini partnership. However, this year Hauwei has announced a partnership with Google to promote AR Core. AR which stands for Augmented Reality, is the next big thing along with Virtual Reality. AR is a direct or indirect view of the physical world that implements virtual objects into it. Google's partnership with Huawei is important for two reasons: First, it shows that a major American company like Google trusts Huawei's products and second, it shows that Huawei is on the bleeding edge of the next major technological push.
Porsche – This is very important too because Porsche is a luxury car brand that makes cars with impeccable design and fast performance. These are features people want in their smartphones as well.
The Helena Christensen Connection
Recognized for iconic campaigns with fashion houses like Chanel, Versace and Prada, Helena Christensen is one of the world's most well-known and photographed supermodels of all time. Having long held a passion for photography, she has stepped back behind the camera lens in recent years to focus on her work as a photographer, and has been credited with exhibitions in galleries across the globe. Her "See More" collaboration is a photo series that focuses on the stories of three talented professionals and demonstrates how the Huawei P20 Pro allows photographers and viewers alike, to see more of the photographed subjects.
"For this shoot, it was important to me that I captured the spirit and dedication of my subjects, and that my portraits faithfully convey what kind of person they are without the need for words," explains Helena Christensen. "Shooting with the Huawei P20 Pro smartphone not only made this process a lot easier, but it also meant I could get a lot closer to these amazing women, as it removed the need for any additional equipment, effectively breaking down the physical barriers that previously stood between me and my subjects."
The Consumer Experience
With all this hype, you know I was like "whattttt" when I was gifted my very own P20 Pro (twilight – the purple one, yasssss), by the Canadian Huawei team right? Right! So, you would also know that I had to try it out immediately for myself, being that I am an obsessed, phone only, amateur camera user (aren't we all?). Here are a few of my candid shots where I compared my current iPhone 6s with the P20 Pro (the real test is with the iPhone X, but since I don't have that iteration, this was the best I could do) and comparison was extremely telling . . .
How Can You Get One?
The P20 and P20 pro will be available for purchase in Canada through the following carriers: Bell, Rogers, TELUS, Videotron, Fido and Koodo. 
For more info: https://consumer.huawei.com/ca
Newsletter Sign Up
Subscribe to our FREE newsletter for all of the latest news, buzz, blogs and radio shows, delivered directly to your inbox!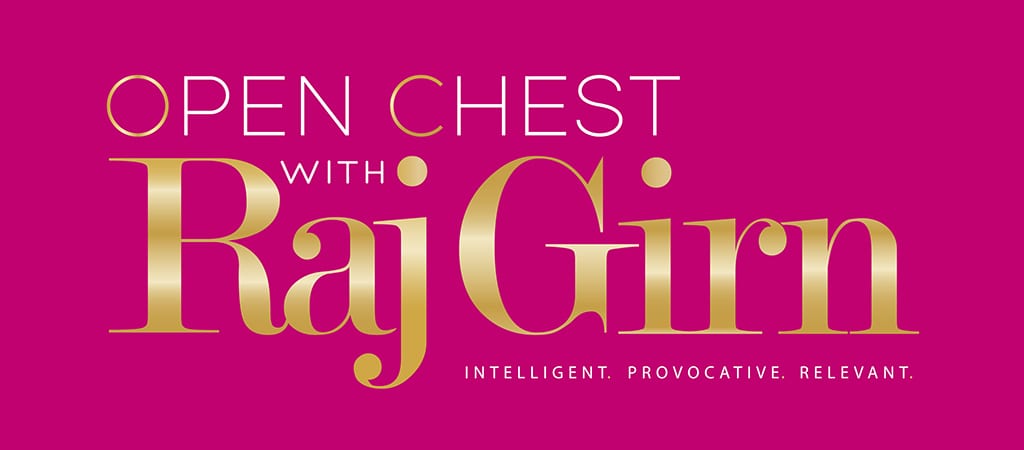 Monthly Celebrity Talk Show
Airing
Recent Shows