Showbiz /
5 Reasons Why You Should Watch "Rocky Aur Rani Kii Prem Kahaani"
5 Reasons Why You Should Watch "Rocky Aur Rani Kii Prem Kahaani"
Showbiz Jul 31, 2023
With probably one of the most aggressive film PR campaigns we have seen in years, Karan Johar's directorial comeback film Rocky Aur Rani Kii Prem Kahaani starring Alia Bhatt and Ranveer Singh finally hit the global theatres this past weekend. We checked it out and give you 5 solid reasons why you need to grab your tribe and indulge in this cinematic ode to the classic '90s romantic genre.
1) The Return Of Karan Johar Cinema
The return of grandiose over-the-top cinema returns as Karan Johar goes back in the director's seat after 7 years since Ae Dil Hai Mushkil.
2) The Locations And Beautifully Choreographed Dance Numbers 
The beautifully choreographed song and dance numbers and many iconic scenes were filmed in Gulmarg, Kashmir, Jaisalmer, Rajasthan, Qutub Minar in Delhi and more.
3) The Flashy Costumes
Alia Bhatt decked in gorgeous Manish Malhotra saris is certainly a highlight of the film. They'll be more than 15 stunning saris that will grab your attention.
4) Ranveer Singh
Ranveer Singh's ability to toe the line between comedy and drama is on full display in this film. It's also his impeccable comic timing that will draw most, if not all, the laughs in the film.
5) And Finally, The Love Story … Of Course! 
There's a beautiful love story at the heart of this film and it's not the one you think. Also, amidst the romance there's old school classic Hindi songs that will take you back to the Golden Age of cinema!
Rocky Aur Rani Kii Prem Kahaani packs a few surprises and in all it's grandiosity, the film is entertaining and sure is a good watch as culture and family traditions clash in this drama.
Main Image Photo Credit: www.instagram.com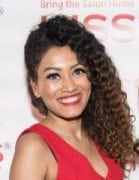 Author
Marriska (@marriska.fernandes) is an entertainment expert who has been creating celebrity, movies and pop culture content for digital outlets for over ten years. From reporting headline-grabbing celebrity news to reviewing movies to interviewing Hollywood and Bollywood's finest actors and industry...