Showbiz /
Diwali Comes Alive At Walt Disney World With The First Ever Diwali Dance Fest
Diwali Comes Alive At Walt Disney World With The First Ever Diwali Dance Fest
Showbiz Sep 11, 2023
Meena Khan (@meenalaregina) always loved the idea of exploring the non-conventional idea of beauty. Having grown up as a pimply chubby teenager, she wanted to see the change in the world that best reflected your uniqueness as well. Her well-received collection of blogs where she tries on various beauty products and explores the latest beauty trends all focused to see what works best for the South Asian skin palette has given her a platform from where she can share her insights. Her beauty icons include Kevin Aucoin and Bobbi Brown. You can check her out on Instagram and Twitter at @meenalaregina and her site at senoritapicante1.wordpress.com.
History is being made in the Magical Kingdom. Diwali will be honoured in Orlando Florida, via an extravagant three-day celebration with the first ever Diwali Dance Fest at Walt Disney World® Resort. Jeanie Beri founder of Jashn Productions who is helming the entire project shares her excitement and barrier-breaking moment with us and what to expect for those who want to celebrate Diwali at Disney this October! 
Disney Springs, and Disney's Animal Kingdom Theme Park, are set to come alive with the sights and sounds of Diwali as Jashn Productions hosts the first-ever Diwali Dance Fest at Walt Disney World® Resort. The festival will take place from October 26-29, 2023 and will feature an official parade at Disney Springs, and a dance showcase and a VIP party at Disney's Animal Kingdom® Theme Park. Canadian singer Raghav will perform at the festival on October 28, 2023.
When we think Disney, we tend to think Christmas, but Jeanie Beri, a passionate supporter of Indian dance forms since her childhood, and founder of the Rhythmic Arts Center was inspired to propose the idea of celebrating Indian dance within the context of a joyful holiday, because hey… why not?  People visit Disney for performances, so why not make it an Indian one?
Jeanie Beri is a Jersey girl, who has been passionate about dance since her single digit years. She started with the classic ballet, jazz and tap, and with an enthusiasm for Bollywood films which featured the dancing prowess of the late, great Sridevi and the effervescence of Madhuri Dixit Nene, Jeanie veered towards Indian dance forms. By the time she was 10 years old, Jeanie was competing and sharing her passion with the non-South Asian community, thus becoming somewhat of an inadvertent cultural ambassador for Indian dance. She was supported by her loving parents who attended her events.
Like many children of South Asian immigrants, Jeanie balanced her artistic endeavours with the classic academic path and pursued undergraduate studies at Rutgers University. However while she was at Rutgers, Jeannie founded SAPA (South Asian Performing Artists), which still exists and inspires to this day.  Jeanie subsequently pursued higher studies and a standard career, but the dance passion could not be shaken. Soon Jeanie opened her first studio, in her parents' basement, called Dancing Shiva, and when that grew … Jeanie founded the Rhythmic Arts Center.
Jeanie sat down with us to share a behind the scenes look at this ground-breaking festival and explains why it celebrates diversity on so many levels…
Meena Khan: What is the goal of having Disney host a Diwali festival?
Jeanie Beri: For Disney the goal is to give an opportunity like this to dancers and studios from all over the country because many of us are stuck in our local communities where we do the same shows and same competitions. This is a whole new way for dancers to come out and to show their skills and their talent in a venue like Disney World which is appealing to every age group. The goal is for them to come and celebrate Diwali in a way that they never thought before and to perform in a way that they never have before.
MK: Why was Diwali chosen in particular?
JB: Diwali was chosen because of its timing because it worked out with Disney's schedule for this event. Diwali is a huge festival that is celebrated by Indians all over the world and no matter what state you are from, you celebrate Diwali in some way.
MK: What does Diwali mean to you?
JB: Diwali means family and hope. Family is a huge part of what I do and what I am able to do with all of these different undertakings. Instead of sitting still, I am always on the go, and if it wasn't for my family, I would not be able to do all of this. Due to our special needs daughter, we rely heavily on hope and hoping that miracles can happen. I think that Diwali symbolises a little bit of a miracle. Disney is all about magic, and so is Diwali.
MK: Where are the dance studios from?
JB: There will be 17 South Asian studios from around the US. (Note: If you are curious about the troupes, please see this list of official performers: @rhythmayadance @gurukulperformingarts @mayuradance @mokshaadance @monsoon.dance.company @nartanrangdance @rhythmicartsnj @shirlzarofficial @danceflixacademy @aangikamdanceacademy @iccbollywoodbyamithiren @sanskrutidance @rsinternationalny #classicalrhythms #sargamdance #kalashridanceacademy #kdsfrenzy)
MK: What types of Indian dances will be included, and how will they be presented?
JB: The dance forms are Bollywood, Kathak, Bharatnatyam, Bhangra, Garba & more. Each performance is six minutes long.
MK: How have you coordinated the rehearsals with so many dance troupes and array of dance forms?
JB: Parade tutorial videos were sent to all the studios in June so that they can collectively practice as a group no matter where they are located. There will be one big group rehearsal the night before the parade in Disney. Additionally, each studio is practicing their showcase dance on their own as that will represent their style of dance.
MK: You are in deep preparation and an important aspect will be the costumes for the 350+ dancers who will perform. How are you handling this visual aspect?
JB: The parade costumes are ready and have  started coming in from a tailor in Ahmedabad, Gujurat. We are hoping to have a colourful parade, so the costumes have to portray colour and the flowiness of the moves and portray the different styles of dance that we are trying to show by the different song selections. They must also be culturally appropriate and body appropriate for all of the different age groups that we have participating. They are going to be in four different vibrant colors to show the beauty that India has to offer.
MK: As South Asians we love our music.  Do you have a playlist, and if yes, can you share it with us?
JB: The Showcase performances will have too many songs to list. What I can reveal is that the parade is a compilation of 6-7 popular Bollywood songs that represent dance, celebration and the Diwali festival.
MK: An important theme of the festival is that it celebrates diversity by featuring the first ever Indian dance performances to celebrate Diwali at Disney, but there is another element of diversity, the inclusion of 5 special needs children who are being sponsored by the SKN Foundation. Could you please elaborate on this element?
JB: We will do a dance challenge for the kids. We will ask them to send us videos of them dancing to a Disney-themed song. We will choose 5 dancers out of the ones that apply. They will have a free hotel stay, park passes, and they will have an opportunity to lead the parade and be onstage for the opening showcase. Hopefully we will have characters onstage doing a lighting ceremony and they will have a chance to lead the parade.
MK: What does this event mean to you?
JB: We want to share the joy and excitement of this important festival with the South Asian dance community. We hope that the Diwali Dance Fest will become an annual event at Walt Disney World® Resort, bringing people together to celebrate the rich cultural heritage of South Asia.
If you wish to attend with the already 1000+ celebrants who are attending the festival from October 26-29, 2023, full ticket details and itinerary can be found here.  It is an action-packed 3-day itinerary filled with parades music and dancing … and the groundbreaking event of celebrating Diwali enveloped in Disney magic.
Main Image Photo Credit: Neerja Public Relations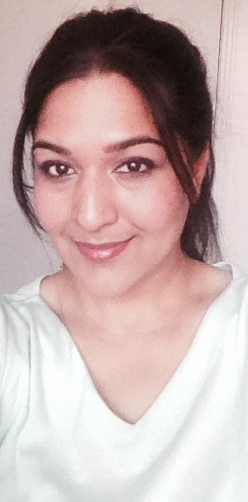 Author
Meena (@meenalaregina) always loved the idea of exploring the non-conventional idea of beauty. Having grown up as a pimply chubby teenager, she wanted to see the change in the world that best reflected your uniqueness as well. Her well-received collection of blogs where she tries on various beauty p...