Showbiz /
Brendan D'Souza Will Never Cheat On Their One True Love (Stand Up!)
Brendan D'Souza Will Never Cheat On Their One True Love (Stand Up!)
Showbiz Sep 27, 2023
Just for Laughs is an internationally renowned comedy festival, which began in 1983 at the Saint-Denis Theatre in Montreal.  The festival is like the Olympics for comedians around the world ranging from icons to newcomers, and its mission is to make people laugh. The festival has succeeded in making millions of people laugh, and this year the eleventh edition of the Toronto festival runs from September 21 to September 30, 2023, inclusive.
In our continuing coverage of red hot South Asian comedic talent, we sat down with rising Toronto comedian Brendan D'Souza who made their Just For Laughs Toronto debut as part of The New Faces of Comedy: Canada taking place on September 22 and 23, 2023.  Brendan, a musical theatre graduate of St. Lawrence College, has been honing their comedic craft for the past decade and has shared their talent on The New Wave of Standup for CBC Gem, Out For Laughs for OUTTv, Roast Battle Canada Seasons 3 and 4 for CBC Comedy, and 1 Queen 5 Queers for Crave. In our wide-ranging interview, Brendan shares their connections to India, the seeds of their comedic talent, their work methodology, influences and thoughts on their true creative love – stand-up comedy.
Brendan is the child of immigrant parents from India; their mother came to Canada at the age of 6 and their father came in his early twenties.  They were born in Scarborough, and lived for several years in Markham. Around the age of 8 Brendan's family moved to Thornhill and after graduation they moved to Toronto and pursued stand-up.
GOAN ROOTS AND LOVING MUTTON
Meena Khan: What are your connections to South Asia?
Brendan D'Souza:  Both of my parents are from Goa.  Most of my family now lives in Mumbai and all over the world.  I have been to India once in 2009. I had plans to spend two months there in 2020 and that all fell apart (Ed note: The pandemic happened.).
MK: Did you develop a connection to India?
BD: Growing up, I did not have much of a connection with my culture.  It has only been recently during the pandemic that I had time to stretch out, to learn more and to connect again. I have been learning a lot more about making food from India, because food is important to me.
MK: Do you have a favourite Indian dish?
BD: Nothing specifically.  If I go to an Indian place, I will pick anything on the menu with lamb. Lamb is not something that shows up a lot in other cuisines.  I love lamb, so it is what I always go to first.
WITTY AND COMPETITIVE: THE SEEDS OF COMEDY
MK: As a child, were you known for your humour, like being the class comedian?
BD: I wasn't a rambunctious, outgoing person.  I didn't perceive myself that way in my memories of my youth.  However, I do remember being able to make people laugh, and they would be charmed by things that I would do.  I remember one time my family went camping with my mom's friends and I was on fire that weekend.  One of my mom's friends said, "Brendan has a cutting wit this weekend."  I carried that with me my entire life.  Humour has always been a way of connecting with people.
MK: Did you face the classic South Asian struggle of following the traditional acadaemic route versus the creative one?
BD: In high school when I was deciding what I wanted to do for college, I decided that I wanted to go to musical theatre school to become an actor.  My dad said, "Well if you want to be an actor, become a lawyer; it's the same skill."
MK: What clinched your interest in stand-up?
BD: I remember in college; I had a friendly rivalry with one of the tenors in my group. We had an assignment to do a 5-minute, 1 person show.  He did stand-up and I remember thinking, "I could probably do that." My friend group watched a lot of Netflix specials, such as John Mulaney, Amy Schumer, and Jen Kirkman. Watching my friends react to that scratched my competitive itch, as comedy was a way to get the respect of people that I respect.
MK: How has your family supported your career since you have pursued stand-up comedy?
BD: I understand that everything they say comes from a place of love.  They have always been supportive but there has been a conflict about what that support means, and whether I consider it to be support.  They come to shows, express how proud they are of me and read everything that I write.  They have so much feedback, even when it is not asked for.  They didn't have the skill set to steer me in the right direction, and they could only steer me in the direction of which they were aware, and they tried to tailor it as best possible.  I always stuck to my guns and I always admire and respect that they did not give up even when I always pushed back.
THE PASSIVE METHOD – HOW BRENDAN CREATES COMEDY AND ALBUMS
MK: In your blog for the CBC, you write about how Bob's Burgers brought you comfort during the pandemic, did cartoons impact your comedic development?
BD: The short answer is no, however I love cartoons and they are part of my process. If I have a day to write, I will sit on the couch and put on a cartoon, and it'll be like a white noise, as I filter through thoughts. I don't have a particular cartoon that I watch but I watch a lot of Bob's Burgers, the Simpsons and there is a great one on Disney called Gravity Falls.  They have such a wacky sense of humour that I don't have, and I respond to it and admire it.
MK: Is your creative process the same regardless of your project for example do you prepare for stand-up and develop an album in the same way?
BD: My process is passive, and with this foundation I can actively pull what I need when it comes to that step. I did Roast Battle Canada, seasons 3 and 4. Those are projects for which I write specific things so I will watch something from that genre. I watched a lot of roasts and comedy specials. After a certain amount of time of this passive brainstorming, I will go through my notes, connect the dots and piece it together.
MK: You recorded a funny, well-received comedy album called Clever Hip & Scary!.  Can you describe your feelings throughout the process?
BD: It was the scariest thing that I have ever done; it was so stressful the entire time. The second that it was done, I was like, "I can do another one, no problem."
MK: How did you conceptualise the album?
BD: When I decided to do an album, I wanted to emulate the specials that I loved growing up, and those are the ones that have an arc, a through line and a theme.  I knew years ago that it would be called Clever, Hip and Scary! which was reference to the Blockbuster poster for Scream.
I knew that it would be about identity because that is what I write about.  I picked and chose the things in my catalogue that I thought were the strongest and told my story the best.  From there, I asked what are the blanks that have to be filled in.  For example, the intro track was which outlines my perspective was written a couple of weeks before we recorded.
STAND-UP:  ROAD LEADING TO JFL 
MK: When did you start stand-up and how do you prepare for a show?
BD: The first time I did stand up was on September 21, 2016. I was a musical theatre school graduate, and I didn't want to do theatre anymore. Some friends who had graduated from previous years had come to Toronto and had some connections to stand-up, so I said that I would try it.
My first ever set was embarrassingly bad but the room was filled with my friends and my family, so it didn't feel like that. It was a 5-minute set about my first trip to a sexual health clinic. The first year or so was about these very easy, low hanging fruit easy to laugh at stuff.  It was very blue material, which I don't do anymore (Ed note: Brendan does perform a joke from that era, but you should attend their shows to hear it).
MK: How did your comedy content evolve from the blue material to talking about your identities as a non-binary person of colour when we live in times where there is scant censure of online bullies? Doesn't that lack of censure make you nervous?
BD: I have been fortunate in that I have yet to get negative feedback or comments on anything that I have posted.  The CBC has posted some of my clips of tapings that I have done for them and there was never anything bad. I think that early in my career I would've been more nervous to talk about being queer and being Indian, and I think rightly so as I didn't have the skill level at the time to explore it in the way that I do now. (Now) The material is well-written, it is bullet proof.  I don't think that (my) comedy needs to be for everyone. I just think that the things that I say may not mean something to everyone but the people to whom it means something, that means something to me.
MK: Getting the call from JFL is big achievement. Can you describe the moment you received the call and what it means to perform at the festival?
BD: It was a lot of everything.  It was feeling everything at once. There was so much excitement and validation. It was a wave of every good emotion. I showcased back in March, and I didn't get the call until June.  It was months of "any day now". There was never a moment that I didn't think I would not get it, because I was sure that this was my year.
MK: What is the heart of your art? By heart, I mean what messages do you hope to communicate through your creative work and/or what drives you to create.
BD: I think about this a lot. The crux of everything I do creatively is a search for a deeper understanding and more connected conversation with everyone. I want to take my experiences and make them accessible for everyone.  If you are someone just doesn't relate but finds its funny that is awesome.  If you are someone who has never seen yourself represented and you see yourself in me and you find my comedy funny, that is awesome.  If you decide, "Hey, I can do that as well," that is the best.
Brendan's ascent on the Canadian comedy scene is not accident. They are a dedicated, disciplined artist whose love of connection and respect for their identity fuels their passion for comedy, in particular stand up, and will leave audiences laughing during the festival.  You will be witnessing a master wordsmith in action, and it is always a thrill to watch a rising North Star at JFL.
Main Image Photo Credit: www.instagram.com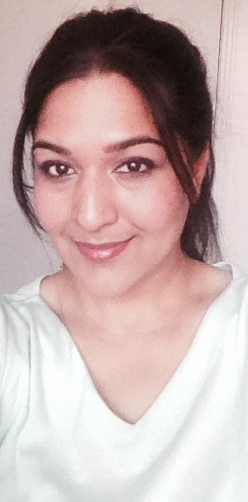 Author
Meena (@meenalaregina) always loved the idea of exploring the non-conventional idea of beauty. Having grown up as a pimply chubby teenager, she wanted to see the change in the world that best reflected your uniqueness as well. Her well-received collection of blogs where she tries on various beauty p...