Tips To Fatten Your Lashes
Discover The Magic Of The Wand
My eyelashes are the one part of my body that I want to get fatter. Unfortunately, eating ladoos does not help. But there are new products transforming eyelashes in a few swipes.
Prime Time
A primer is a base that you apply like mascara. It deposits fibres around each eyelash for volume and a few millimetres at the tips for length. When you apply mascara, the eyelashes look enhanced and powerful.
Traditionally, primers have been white and then covered with black mascara. Estée Lauder challenges this practice with its Little Black Primer that can be worn alone for an easy look or be used with mascara for a maast look. This primer also softly defines the lower eyelashes, which enhances the eye shape.
On the right eye and its lower and lower lashes: Little Black Primer™
This multi-faceted product can also be applied as a topcoat to make the mascara water-resistant, which is perfect for humid days and wedding season!

A Feast of Choice
The latest mascara formulas are designed to address specific needs — like curling, thickening or defining — which means that everyone can attain their dream eyelashes.

Curl Me Up!
Very few women are blessed with doll-like eyelashes, and many are intimidated by eyelash curlers, which do resemble medieval clamps. If you want to avoid putting metal objects near your eyes but want to curl to your eyelashes, then try
Benefit Roller Lash
, whose formula lifts the eyelashes into a defined curl.
Benefit Roller Lash
The Hook n' Roll brush "grabs, separates, lifts and curls" for a wide-eyed effect.
On top: My eyes without mascara
On bottom: My right eyelashes are lifted with Benefit Roller Lash
Gimme Fat!

My dream eyelashes are dense like the black forest. I was intrigued by
Stila Mile High Lashes
, whose V-shaped bristles are supposed to maximize "lift, length and volume."
Stila Mile High Lashes
I appreciate how the bristles are in neat rows that allow the formula to coat each lash. The effect was instant "wow!" The jet-black colour flatters dark eyes and adds intensity and thickness.

The left eye has the Little Black Primer with Mile High Lashes — perfect for clubbing.
The right eye has Mile High Lashes — perfect for the workday.
Define Manual Dexterity

For women with manual dexterity issues who covet defined, dark lashes,
Lancôme Grandiôse mascara
comes with a curved Swan Neck wand and a brush filled with different-sized bristles.
Lancôme Grandiôse mascara

The Swan Neck allows you to angle the brush to reach the inner corner of the eyes and to apply mascara using your dominant hand with equal dexterity on both eyes.
I easily apply mascara on the opposite eye.

The Swan Neck allows me to reach tiny eyelashes.

The bristles ensure that all eyelashes are defined, which opens the eyes and adds a touch of '60s glamour.
A defined set of eyelashes!
Evening Cocktails
After a long workday, sometimes you just want to go out with the girls for a cocktail. The problem is that mascara can look brittle after 10 hours, and if you add more layers, it looks clumpy.
Urban Decay's Mascara Resurrection
solves the problem because it is "like a killer lash comb in liquid form." You apply the serum over your mascara and, after a minute, just swipe on mascara for a fresh look without lumps or heaviness.
Urban Decay Mascara Resurrection
Mascara is a great way to enhance your eyes with a few swipes, and the latest technologies give everyone the opportunity to look great!

Benefit image courtesy of Benefit Cosmetics Canada
Stila and Estée Lauder images courtesy of OverCat Communications
Urban Decay and Lancôme
images courtesy of retail site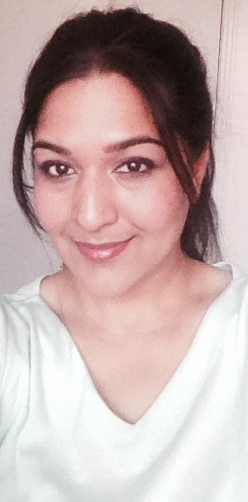 Author
Meena (@meenalaregina) always loved the idea of exploring the non-conventional idea of beauty. Having grown up as a pimply chubby teenager, she wanted to see the change in the world that best reflected your uniqueness as well. Her well-received collection of blogs where she tries on various beauty p...