How To Contour & Highlight
Beauty Mar 09, 2015

Celebrity Makeup Artist Gemma Wheatcroft Dishes On Contouring and Highlighting
The art of contouring and highlighting has always been a beauty trick that many women have wished to master. Of course, a well-sculpted face makes all the difference. Just a few tips and tricks are all you need to incorporate this trend into your daily beauty routine.
We chatted with a celebrity makeup artist about how to perfect the basics of contouring and highlighting on South Asian women. Gemma Wheatcroft has a roster of celebrity clients, including Pharrell Williams, Zayn Malik and Juliette Lewis. Currently, Gemma is working with the founder of Rodial skincare, Maria Hatzistefanis, on the Daisy Lowe campaign for the new sculpting makeup collection.
How should South Asian women approach contouring?
The first thing is to even the skin tone and achieve a beautifully flawless base to work on. When contouring, you want to emphasize shadow, refine features and sculpt the face. Use a deep taupe or dark brown (aim for a couple of shades deeper than your skin tone). Apply under the cheekbones to sculpt and down the side of the nose or under the tip to lengthen or shorten the shape. To narrow your forehead, use the same same dark shade around the hairline or to sharpen your jawline, and to hide a double chin, take it underneath the jawbone.
What about highlighting?
When highlighting, use a warm, opalescent powder or cream to highlight and brighten the cheekbones, take into the brow bone to sharpen the brow and lift the lid and down the nose to add a candlelit glow to the skin.

What methods or techniques should we avoid due to our skin tone?
Forget the rule about using white or lighter concealer around the eyes, as it will make the area appear ashen. It's better to use a concealer exactly the same as your skin hue. Use warmer or red tones to lift dark circles. This will brighten and highlight the eye area.

What's the biggest mistake women make when contouring?
Forgetting to blend properly! This can leave your makeup looking patchy and unnatural. Make sure to use good-quality, soft, clean brushes to apply product. For contouring with a cream product, use a good-quality foundation brush to allow you to apply evenly and buff the edges nicely into the skin. For powder contouring, use a soft-headed angled brush. This will allow you to place the product correctly beneath the cheekbones and jawline and buff gently into the skin for a flawless finish.

What makeup tips do you have for brown-skinned women?
Don't use only one tone for your foundation and concealer. Avoid powder foundations. Work with the undertones of your skin and choose a foundation that works with the hue and main undertones. For green, yellow or olive undertones, use a dewy light- or medium-coverage golden-toned foundation. For darker red, blue or peach undertones, use a warmer shade. To brighten dark circles around the eyes and even dark spots, take a creamy, good-coverage concealer with warmer or red tones to lift darkness and set with a translucent HD setting powder. Use this to buff imperfections and cover up shine in the T-zone. This will leave your skin looking rested and bright but not cakey.

What are three of your best makeup tricks?
1. Use an illuminating highlighter in the inner corners of your eyes and on the cupid's bow. This will instantly wake up the eyes, make the whites pop and give you extra fullness to your pout!
2. Use primer on your lids and lips. It will help eye makeup blend and stay put and hydrate, fill and plump your lips.
3. Take your foundation right down to your neck and chest — it will help create a completely flawless, even finish. Buff a little illuminating powder onto your collar bone for a dewy sheen and to highlight and slim the décolleté.
Would you recommend bronzing as a contour for South Asian women?
Bronzer adds warmth and glow to the skin. It helps lift sallow tones and leaves a healthy, sun-kissed feel. It should only be used where the sun would naturally hit the face' the forehead, cheekbones, décolleté and nose. Contouring is achieved by accentuating the face's natural shadow, so a taupe tone (a couple of shades darker than your natural skin tone) should be used.
Who has been your favourite South Asian client?
I have worked with many Asian and brown–skin toned clients, ranging from Vanessa-Mae and Pharrell Williams to the bride at a large Indian wedding. I enjoy the diversity of different skin tones and face and eye shapes. Each one is unique and beautiful.
Can you tell us your steps to create a day look?
Here's my quick and easy, step-by-step guide to creating the perfect modern-day sculpted look.
1. Firstly, it's important to prep your skin before applying your base. Hydrate and smooth the skin with your favourite Rodial daily moisturizer, eye cream and lip balm.
2. Gently massage the Rodial Instaglam Airbrush Primer into the skin, This will protect your skin and hold your makeup.
3. To even skin tone and add luminosity, apply your Rodial Instaglam tint. Buff into the skin on your face and neck using your foundation brush for even coverage.
4. Take your concealer and apply underneath the eyes, around the mouth and on blemishes or dark spots and blend gently with your finger to lift shadow. Set with translucent HD setting powder.
5. Add radiance with Rodial illuminating powder and create instant definition. You can use the illuminating powder on the cheekbones for a dewy finish along the inner corners of the eyes, on the brow bone and on the cupid's bow. Sweep across the collar bone. Now you have perfected, radiant, flawless skin!
6. To create natural structure and to sculpt your face shape, use the contour brush and the Rodial deluxe contour powder under the cheekbones. One trick is to suck in your cheeks to find out where the natural shadow forms.
7. Use the contour powder underneath and along the jawline to strengthen and slim.
8. Contour down the sides of the nose to slim and under the tip to shorten.
9. Add a natural, sun-kissed warmth to the skin by applying Rodial Compact Deluxe Bronzing Powder with your powder brush to the forehead, temples, cheekbones, tip of the nose. For a more enhanced glow, add to the apples of your cheeks for a warm flush.
10. Define your eye shape. Using Rodial Eye Sculpt and smudge brush, sweep it onto the lid and blend with your little finger into your socket line (you can find this by simply opening your eyes and finding the natural crease above the eyeball). Use the smudge brush to blend it into the bottom lash line. This will give a modern, soft, smokey effect. You can use your Smokey Eye Pen on the top and bottom lash line and blend into the Eye Sculpt with the smudge brush to add extra smoulder. Create a modern-brow by using the smudge brush to buff powder into the fine hairs of your brows onto the skin beneath. This will naturally define, strengthen and add fullness to your brows.
11. Finish off with Glamolash Mascara Skinny for perfectly defined, fluttery, natural lashes.
12. Prep your lips with primer. Pop your Glamstick Thrill onto the lips for instantly plumped, glossy lips in the perfect warm nude.
What about an evening look?
To transform this from a modern, natural, sculpted daylong to a celebrity sculpted, smouldering evening look:
1. Create an extra-glossy, high-fashion sheen to the skin by spotting Instaglam Glow along the cheek bones, centre of the nose, inner corners of the eye and cupid's bow. Blend to create perfect dewiness.
2. Generously apply Rodial Smokey Eye Pen in black to the upper and lower lash line. Blend out. Upswing the smudge brush to create a "winged effect" for a modern smokey cat's eye. Apply to the water line for a more intense smoulder.
3. For maximum impact, finish with Glamolash XXL mascara generously for a false lash finish without the need for fuss or glue!
4. Fix makeup and mattify skin with your translucent powder. Use to set concealer, and use on the forehead, around the nose and in the crease of your chin to diffuse, brighten and blot.
Which Rodial products would you recommend to work best for brown-skinned women?
Rodial textures and tones are great and very versatile. My top three products would be Rodial Smokey Eye Pen in black. It has a kajal-like texture. It glides and blends beautifully and is a rich matte black that stays put all day! The Rodial Contouring Powder is a deep taupe that buffs beautifully onto the skin, creating shadow and structure. And the Rodial Instaglam Pen in Glow, it's a warm-toned, pearlescent highlighter that looks great on the cheekbones or the inner corners of the eyes for an instant wake-up!
I had a chance to try a few of the new products from the sculpting collection and I must say, the Instaglam Contour Powder and Instaglam Glow Pen are by far my favourites. The contour powder is a very different shade; it's a universal shade that will go well on any skin tone. The Glow pen is one of the best highlighters — it literally gives you the dewy celebrity look.

The Rodial Sculpting Makeup Collection will be available in Murale stores by the end of this month.
Main image courtesy of Elle.in,
Kareena image courtesy of Vogue.in
Other images courtesy of online retailers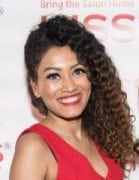 Author
Marriska (@marriska.fernandes) is an entertainment expert who has been creating celebrity, movies and pop culture content for digital outlets for over ten years. From reporting headline-grabbing celebrity news to reviewing movies to interviewing Hollywood and Bollywood's finest actors and industry...