Beauty /
The Optimal Beauty Packing Guide For Your Summer Vacay
The Optimal Beauty Packing Guide For Your Summer Vacay
Beauty Jul 13, 2023
When it comes to travel we all hit the same packing conundrum: how do take along all of our necessary beauty products? Meena Khan in her recent jaunt to Florence, Italy learned the hard way on what she really needed in her carry-on. The frequent traveller realized that this time around, more is definitely not better, so with trial and error, she shares her beauty packing hits and misses. 
Modern holiday travel is fraught with stress, not the least of which is the fear of checking in baggage.  I have dealt with the indignity of my body and soul arriving in Barcelona, whilst my luggage languished in Paris. It was not fun, but I avoided disaster because my carry-on contained all my chaddis, several outfits and above all … my beauty products and toiletries.
Since that fateful trip, I thought that I had mastered the art of packing minimally but optimally, including packing the exact beauty products that I needed to have a trip punctuated by girl-next-door pretty looks and moments of mamacita glam.
This May, I had the pleasure of visiting Florence for six days, and for some reason my beauty packing game was off, and it cost me in terms of losing precious grams that could have been used to buy souvenirs. Read on to learn from my few hits and many misses…
I WAS COMPLETELY OFF
My first error was that I analysed Florentine weather from the perspective of a Canadian who is used to hot weather in July and August. I read the temperatures, looked for raincloud icon, and ensured that I packed an umbrella and plastic poncho. I failed to calculate the impact of Italian humidity and that heat is not just heat.
My second mistake is that I went overboard in packing samples of products that I did not need, and not packing samples for products that I would need.  I somehow thought that I would have all this time and energy to indulge in a superb luxurious skin care routine (as I was on vacation), and totally underestimated how much TLC my body would need on an active vacation.
THE PACKING HITS 
Here are the products I took with me, and am so glad I did!
Moroccanoil Hydrating Styling Cream (sample size). The humidity was intense in Florence, so fighting frizz was a priority. I have wavy hair that is classified as 2b (wavy and coarse) on the Andre Walker Hair Typing System. I only needed 2 pea-sized droplets to massage into my hair, and my waves remained frizz-free and luxurious.
Westman Atelier Baby Cheeks Blush Stick in Doudou. This warm rosy stick looks great on my medium, neutral skin.  I looked refreshed with hints of rose on my eyes, cheeks and lips. The creamy stick was easy to apply, and it never melted in the heat.  Further, since, it was humid, I had to refresh my colour several times during the day (I sweated so much!) and the product never looked cakey, and my pores were not clogged.
Shiseido Clear Sunscreen Stick SPF 50+. This product is a legend. Lightweight and compact, this sunscreen glides on seamlessly and did not disturb my make-up.  I was re-applying it to my face and neck every two hours, and my skin never felt greasy. It is odourless and it did not melt in the heat.
Estée Lauder Double Wear 24H Waterproof Gel Liner in Cocoa. This eyeliner is like a tank in hot, humid weather. You apply it, and the elements may try to bully it into migrating elsewhere, but it stays put. The pigment is intense, and it glides on like ghee and stays put like  Cocoa is an intense warm brown, which provides the definition of black without the harshness.
THE PACKING MISSES
I went overboard in packing the wrong samples. Samples look small but they add up in terms of weight and volume:
I packed a daytime moisturiser and a night cream. I assumed that the air conditioning would leave my skin parched. I learned that in Italy, topnotch air conditioning is not the norm, and my room was never a crispy cool temperature.  Therefore, I only needed a touch of moisturiser, so just one sample would have been enough.
I believed that I would stick to my full skincare routine and packed three essences. I estimated that I use at least 5ml of essence daily, which meant that I needed three samples. I realised that I only used a few droplets of essence, so at most 1-2ml of product daily.
I packed loads of shower gel samples. I assumed that I would be taking "Yas Queen" showers daily because I would be on vacation. I showered twice daily but never like a queen. I was usually too rushed in the morning and too exhausted at night to indulge a in a Cleopatra-esque bathing ritual, so I just slapped on a few millilitres of shower gel and got clean.
I packed a small bottle of body oil. Again, I assumed that I would be in for "Yas Queen" showers, which would be followed by languidly massaging my feet and calves daily. I was wrong. I spritzed a bit of oil, rubbed it in quickly and then either ran for the taxi or hit the hay. I should have packed packettes of oil, not a glass bottle.
I must admit that part of the allure of Florence was based on my appreciation of the film Under the Tuscan Sun.  I wanted to be a little bit like Diane Lane, gorgeous, glossy locks included, and so I decided to pack a mini straightening brush. I wanted to walk the streets of Florence with hair that glistened with a hint of volume. I washed and conditioned my hair, allowed it to air dry, applied a few droplets of the Moroccanoil Hydrating Styling Cream and then tried to straighten my hair. My room was humid, so the volume was a no-brainer.  I was excited as my waves submitted to a straightened state. I figured that I would be shimmying my hair in no time flat as traversed Pontevecchio. I must admit that while walking from my hotel to the Pontevecchio, that my waves returned with a vengeance and nothing shimmied.  That hot brush took up quite a bit of space!
I WISH I BROUGHT THESE 
To add insult to injury, I thought about bringing the following which I never did.
Due to the weather, I religiously cleansed my face daily and exfoliated every other day. Despite these steps, my complexion would have been refreshed with a deep cleansing masque to truly lift the remains of sunscreen, sweat and make-up.
I was exhausted after days filled with tours and excursions, and I wished I had sheet masques for my eyes and face to help me relax. These products rejuvenate the complexion and add freshness to a look.
My body worked out even if I did not do yoga or barre, as I walked endless kilometres each day. I regretted not packing a body scrub, that would permit me to lift away the grime from my body and to soften my heels.
I remained matte because I regularly applied face powder, but by the end of the day I veered into cakey territory. I wished that I had packed blotting papers, so that I actually lifted away the offending sebum and kept my skin feeling light.
Overall, my trip to Florence was a good one but my beauty blunders certainly diminished my ability to look my best.  The trip also taught me that aside from reading about the weather, that I should evaluate the intensity of activity and what those activities entail.  This additional step would have prevented me from packing the wrong beauty products and toiletries, and I perhaps would have a bit more baggage room for souvenirs.
Main Image Photo Credit: Unsplash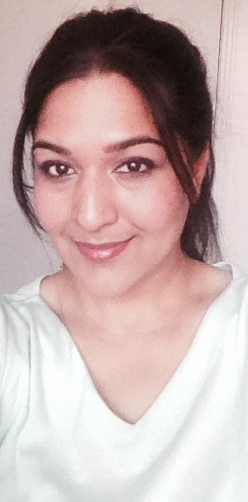 Author
Meena (@meenalaregina) always loved the idea of exploring the non-conventional idea of beauty. Having grown up as a pimply chubby teenager, she wanted to see the change in the world that best reflected your uniqueness as well. Her well-received collection of blogs where she tries on various beauty p...