Beauty /
Tara Sutaria Is The Perfect Beauty Inspo For This Season
Tara Sutaria Is The Perfect Beauty Inspo For This Season
Beauty Dec 15, 2022
For the festive season we give you our beauty inspo featuring Tara Sutaria! We just can't help but be mesmerized by her crisp clean beauty look perfect for your Christmas/New Year's vibe. Check out all the details right here!
Tara Sutaria's beauty game was on point as she nailed the smoky yet chic look.
Her shadow game was strong – it accentuated her eyes, and her brow game simply completed her 'if-looks-could-kill" vibe. Her cheeks had a dusty glow of pink to compliment her gorgeous cheek bones.
Here's how you can get that look!
Eye Shadow 
Tarte Gilded Glamour Amazonian Clay Eyeshadow Wardrobe
Brows
Benefit Cosmetics 24-HR Brow Setter Clear Brow Gel with Lamination Effect
Cheeks
Charlotte Tilbury Airbrush Matte Bronzer
This will certainly be a popular holiday look this season!
Main Image Photo Credit: www.instagram.com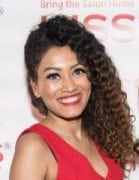 Author
Marriska (@marriska.fernandes) is an entertainment expert who has been creating celebrity, movies and pop culture content for digital outlets for over ten years. From reporting headline-grabbing celebrity news to reviewing movies to interviewing Hollywood and Bollywood's finest actors and industry...