Skin Trend: Beauty Oils
Beauty Apr 15, 2015
Gone are the days where oil-free products are sought after for skincare. Now, rose, lavender, coconut and argan oils, among others, are in demand.
Oils rich in minerals are infused in everything from hair treatments to face serums and body oils. These lil' drops of wonder deserve some face time!
According to Women'sHealth, facial oils replenish essential fatty acids, make the skin look plump and dewy, heal and repair the skin and even work as a primer. Hollywood starlet Emma Stone is allergic to many things, so she religiously sticks to olive and coconut oil. She told Daily Makeover, "I have a big bottle of olive oil on my sink. So I just put it on my face, and I smell like focaccia. And it's really sexy," she joked.

Even Bollywood sweetheart Priyanka Chopra told People Magazine that she stocks up on oils and Ayurveda in India, as she can't get them abroad, and a weekly oil massage is on her list of favourite beauty regimens. Body and facial oils have been trending in every market — from organic to high-end brands. So plant yourself on your couch and read up on how to keep your skincare right in the thick of things.

Two's a Charm
Hydrating, healing and anti-aging properties, when combined, produce a formula that Vasanti is really proud of. The company's Age is Only a Number Elixir Face Oil + Powerful Serum is a two-in-one formula that allows antioxidants to protect and repair the skin without leaving a greasy mess.
$62 CDN

Organic Mania
When it comes to organic ingredients for sensitive skin, Pai has you covered. Pai Echium & Amaranth Age Confidence Facial Oil is supercharged with a splash of vitamins and omegas to create firm, plump skin that looks and feels radiant.
$90 US
Blemish Free
The Body Shop Tea Tree Oil is a facial and body oil that specifically targets blemished skin. Since I have extremely dry skin, I use a dash of this product for blemishes and it does not dry the skin. The antibacterial properties are ideal if you'd like a soothing option.
$11 CDN

Kick-Ass Hydration
One of my go-to facial oils just before turning the lights out is Fresh Seaberry Moisturizing facial oil. It's rich in moisturizing omegas and the grapeseed oil keeps my skin hydrated through the night.
$59 CDN

Power-Packed Pomegranate
It's time to let the oils do the heavy lifting. Estée Lauder's Nutritious Radiant Vitality Essence Oil features a pomegranate nectar infusion with a touch of vitamin E. Silky, soft and smooth skin along with replenished results are just a few benefits from this gem.
$68 CDN

What Age?
For those women who are more concerned with fighting wrinkles and other anti-aging signs, L'Occitaine's Divine Youth Oil is an answer to your prayers. From what I've heard, the oil combats signs of aging and improves radiance, firmness and skin tone.
$100 CDN

Touch of Rose
Nourishing properties due to its fatty acids and antioxidants are why rosehip oil is in high demand. Australian organic brand Kosmea introduced its popular Certified Organic Rose Hip Oil and we are left craving more. With one application, the skin is so much softer and smoother. Over time, you'll notice that scars and stretch marks have bid farewell.
$48 CDN

Global Phenomenon
Of course, this list wouldn't be complete without mentioning the most popular Bio-Oil. It tackles scars, stretch marks, uneven skin tone, aging skin, and dehydrated skin — and the list goes on. It has won over 200 skincare awards and has gained a global fan base. Have I mentioned that I'm a huge fan?
$30 CDN
All images courtesy of online retailers.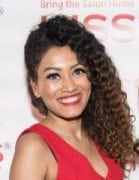 Author
Marriska (@marriska.fernandes) is an entertainment expert who has been creating celebrity, movies and pop culture content for digital outlets for over ten years. From reporting headline-grabbing celebrity news to reviewing movies to interviewing Hollywood and Bollywood's finest actors and industry...