Beauty /
Surprising Beauty Tips and Tricks
Surprising Beauty Tips and Tricks
Beauty Jul 21, 2014

Switch up your beauty routine with these unexpected tips and tricks for fuller lashes, nicer nails, makeup removers and more.
When it comes to beauty, there's always another way to get more use out of your products. Some more "scoff-able" beauty tips that, as surprising as they may seem, are worth giving a try. From using liner as mascara for your lashes, to moisturizer as makeup remover, here are my surprising beauty tips.
Just Wing it
My friend is always complaining about sparse lashes – no matter how many mascaras she tried, she cringed at her eye makeup. Recently, she tried using a gel liner for her eyelashes (yes, you read it right) and she's over the moon.
As she recommended, I tried Benefit Cosmetics They're Real Push-Up Liner that has a solid slanting applicator to create vixen, cat-eyed looks.
When I used it to fill my lashes, I must say I was impressed. The trick is to position the pen vertically and apply it in-between your lashes.
Psst, I even filled my eyebrows with it once for a fuller look!

Scrub Away
Many women exfoliate their lips with a good lip scrub, but have you ever tried it on your nails? For someone who uses nail polish regularly, a nail routine is a must.
A friend recommended using a lip scrub, like my favourite FRESH Sugar Lip Polish, to massage the nail beds that nourish the cuticles and maintain blood flow. Bonus: the scrub eliminates the dead skin around your nails.
You can now have baby smooth lips and good looking nails!
Spray On
Vogue online assistant Julia Frank suggested this amazing party trick for those once-in-a-year parties that you've been planning for months and want to look perfect. The trick is to spray a little hair spray on your face to keep the makeup in tact. Obviously, if you have sensitive skin, it's better not to try this.
Otherwise, you could try the Pureology Supreme Control Hairspray. I think I might give this trick a go. What about you?
Soft Shave
If you need to shave and you've run out of shaving cream, a good hair conditioner, body conditioner or even lotion works as an alternative.
Out of curiosity, I gave the Lush African Paradise Body Conditioner a go since it blends shea butter, Maringa oil and sandalwood oil to hydrate and soften the skin. I'm pretty happy with this alternative.
Moisturizer Is Enough
I've avoided makeup removers for a long time now – I have nothing against it – but I've always loved using moisturizers that are excellent makeup removers and leave the skin hydrated. It eliminates a step in your daily skin care routine.
Products like The Body Shop Vitamin E Aqua Boost Sorbet are velvety smooth and soft, and wipe away even the strongest makeup in one go. This trick is my daily weapon. What's yours?
Newsletter Sign Up
Subscribe to our FREE newsletter for all of the latest news, articles, and videos delivered directly to your inbox each day!
ANOKHI UNCENSORED-->
Launching
September 24th, 2019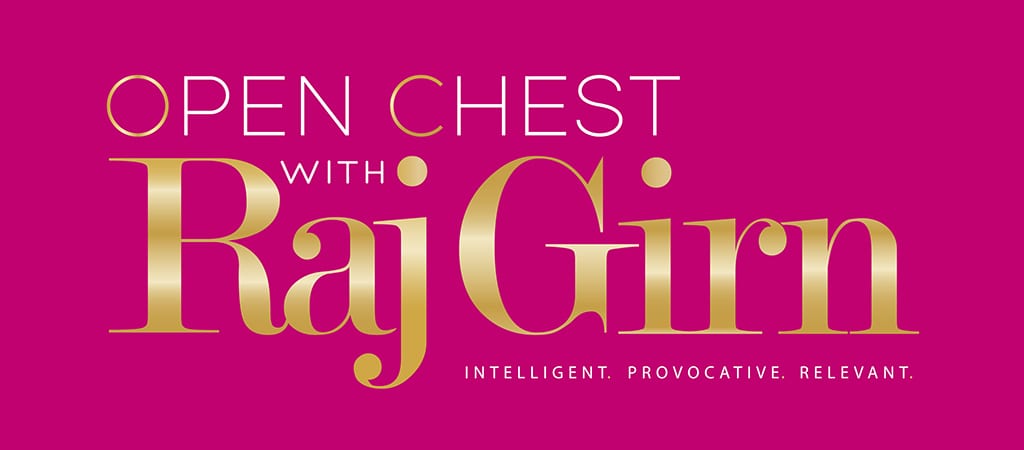 Weekly Celebrity Talk Show Airing