Topless Brown Girls
Showbiz Jul 30, 2015

Juno-nominated musician Alysha Brilla and her sisters Nadia and Tameera Mohamed were cycling topless one late evening in Kitchener, Ontario.
A police officer who saw the women told them that they needed to put their shirts back on because of the law. "When my sisters and I were biking down the road we weren't like, 'Woohoo, look at our tits!' No. Just like male riders, we have these benign fat deposits with nipples on our chests," Brilla said.
The sisters are organizing a Bare With Us Rally to help raise awareness about women's rights. Ontario women have had the right to go topless in public since 1996, after Guelph University student Gwen Jacobs was charged walking home shirtless on a hot day. She fought the charge and won the right for all women to bare their breasts.
Women in Ontario have the right (seemingly) to bare their breasts, but how would this fly in our native countries? Let's take a look at some South Asian women who have gone against the grain to bare it all.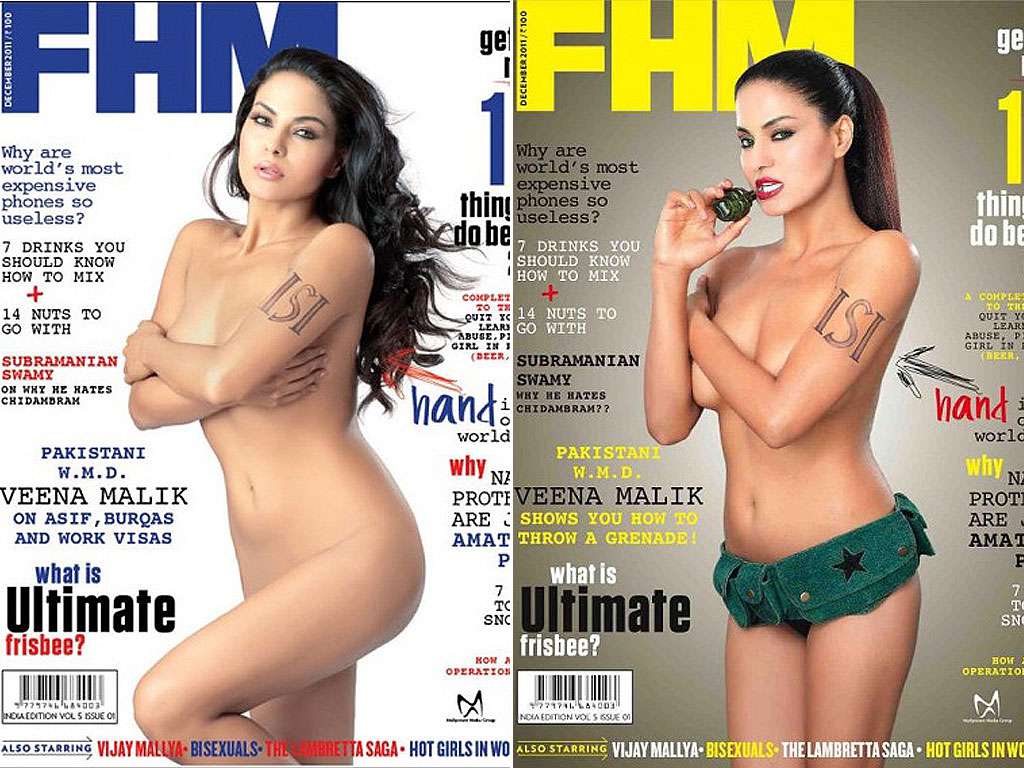 Image source: www.hindustantimes.com
Pakistani "Queen of Controversy"
Veena Malik
did a cover shoot for
FHM Magazine
where she was topless and the rest of her was photoshopped to be fully nude.

Image source: www.idiva.com
Narghis Fakhri
is no shy one, having shed her top several times for photo shoots. Here she is a for calendar shoot for
Kingfisher
.

Image source: www.idiva.com
Bipasha Basu
loves to show off for the camera and some may say she was the one to redefine what sexy means in India.
Feature image source: www.ctvnews.ca