Showbiz /
February's Must-See Hollywood Movies
February's Must-See Hollywood Movies
Showbiz Feb 04, 2015

Must-See Romantic Movies, Hollywood Style!
It's that time again. Yes, love is in the air. If you're not quite there yet, let this list of lovey-dovey, mushy-gushy films put you in the mood. Okay, they're not all sappy. Along with the usual rom-com protagonists come the too-cool-for-school dudes and the indecisive gals. Ah, just the right amount of emotion.
Are you a fan of astronomy, mystical characters and fantastical storylines? Are you also over the Moon about your date? If you've answered yes to either of these questions, then this flick was made for you. The story centres around Jupiter Jones (played by the ever-endearing Mila Kunis), a girl coasting through life without a plan. Stuck in a dead-end janitorial job and left with zero drive to fix her life, Jones is certain her future will remain bleak and boring forever — that is, until she meets Caine (Channing Tatum), the trained militant who's made it his life's mission to reveal a glorious secret concealed by the cosmos. Jones's veins are flowing with a super genome that could let her to become the leader of the universe, and there are bad guys who want to see her destroyed. Can Caine save Jones? Snuggle in next to your soul mate and find out.
We've all fantasized about one day meeting a Christian Grey — a man whose seductive eyes and mysterious lifestyle reel us in so deep that we start to question our limits, boundaries and desires. Not all of us are lucky to cross paths with such a tantalizing creature, but we can still get our fix with this racy film. Grab your blindfolds and silk ties, all you shy Anas of the world. Fifty Shades is here. If you haven't read the books and have no idea what Mr. Grey is all about, then we suggest you dabble in a bit of exploration. Happy V-day.
Okay, so this is definitely not a romantic film, but that's exactly the point. So you don't have a date, but you have a crazy sense of humour and a bunch of wacky besties who would love to share a laugh with you while the paired-up folk blow kisses at each other. Trust us — this ridiculously funny script will make you forget about them in a heartbeat. In the sequel, Lou realizes an assassin is hunting him after he's deemed "father of the Internet." The guys decide to formulate a plan to catch the killer
before
he strikes. Time travelling definitely has its perks.
If you're more into dark dramas and the pitfalls of fame, then this movie is right up your alley. David Cronenberg is the king of the surreal and twisted, and he never fails to engage viewers to the point of no return. His newest project has Hollywood's best acting out the devastating truths of an industry often seen as the epitome of perfection. The aging actress struggling with mental health issues, the little rich girl who stops at nothing for attention and the teen star being exploited by his screwed-up parents — this is the Cronenberg specialty. So if roses are black, at least you'll have something suitable to watch.

COZY NIGHT IN
Spending tons of money on lavish dinners, stuffed teddy bears and gourmet chocolates does not a V-day make — well, not always. If you're more low-key and prefer to spend a romantic night in as a twosome or just as a solo act, you'd better have a few things in stock: comfy clothes, a good bottle of wine, delicious grub and a pile of heart-warming films.

Witty, sweet and genuine, Tom Hanks and Meg Ryan do the online thing the right way and they couldn't be any cuter.

Trust Patrick Swayze to turn a sheltered, young and innocent Jennifer Grey into a sizzling dancing queen.
Ashton Kutcher and Amanda Peet may seem like an unlikely pair, but no one can deny their chemistry in this underrated film. If you don't believe in fate, then get ready to change your mind.
photo: amazonaws.com
Who knew pottery making could be so incredibly hot?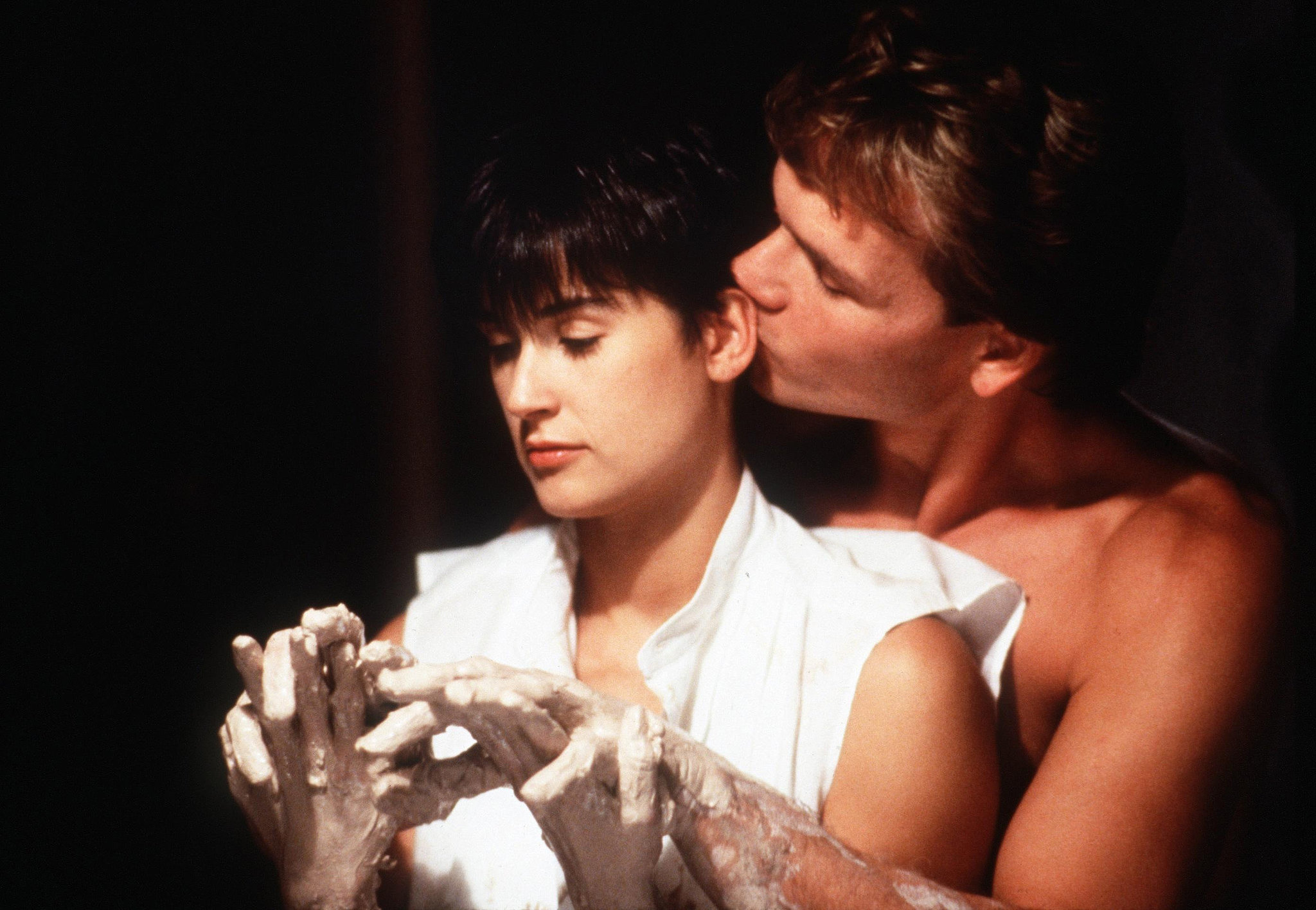 Joaquin Phoenix proves that love can be found after an intense, heart-wrenching loss … even if it's just with a voice. It's also nice to see Phoenix smiling and wearing bright colours for once.
Author
A dreamer, creator, writer and believer, Monica is simply trying to decipher the world one word at a time.