Showbiz /
Dr. Cabbie To Be Produced As A Television Series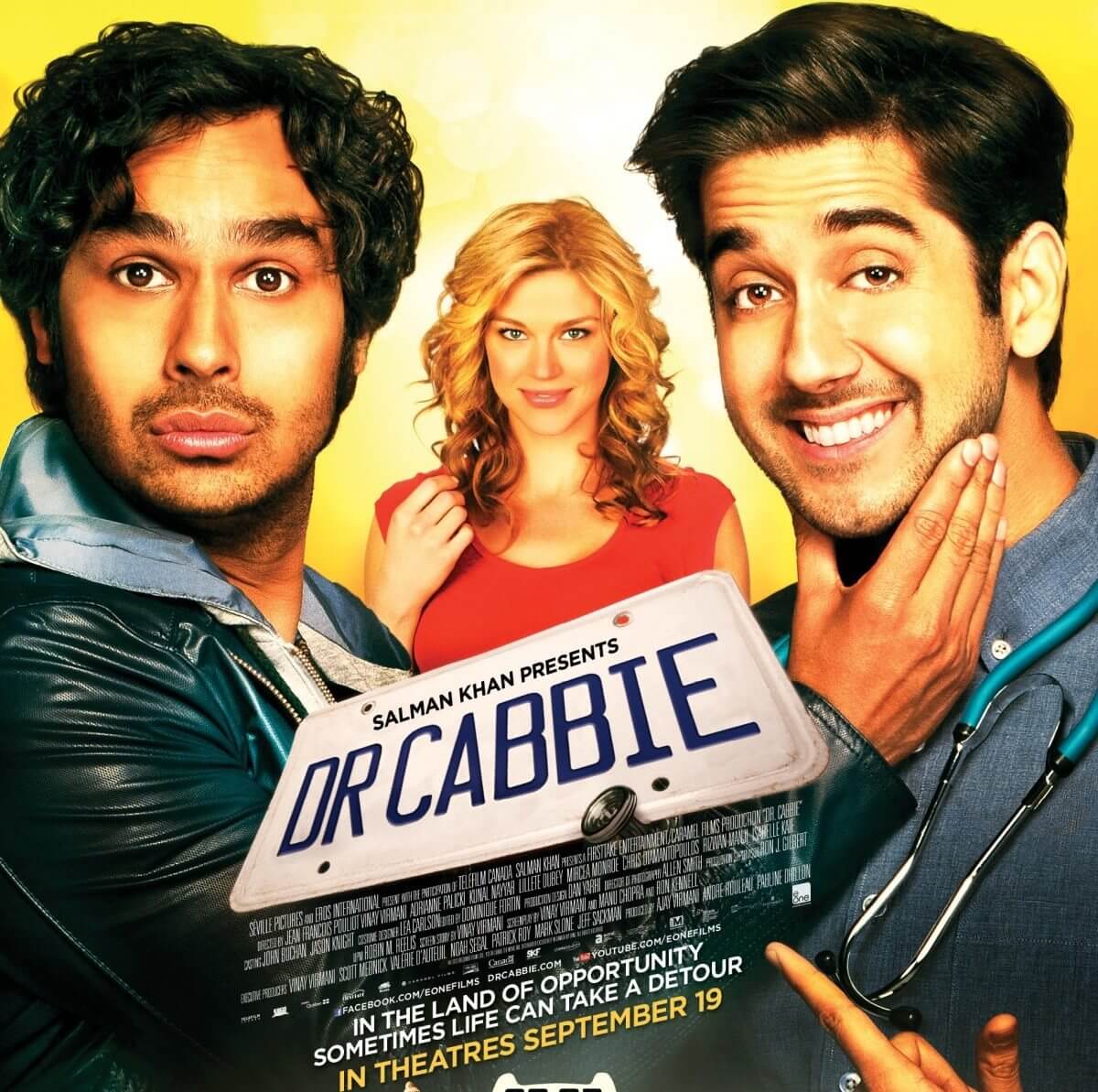 Dr. Cabbie To Be Produced As A Television Series
Showbiz Dec 19, 2014

Hit Comedy Dr. Cabbie To Be Adapted As A Television Series
Just announced, Entertainment one (eOne) with First Take Entertainment will be partnering and co-producing a television series based on the 2014 box-office hit comedy Dr. Cabbie.
Dr.Cabbie, presented by Salman Khan has received accolades worldwide. The film stars Vinay Virmani, Adrianne Palicki, Kunal Nayyar, Lillette Dubey, Mircea Monroe, Rizwan Manji, and Chris Diamantopoulos and is directed by Jean-Francois Poulliot.
Dr. Cabbie is a story of an Indian immigrant, who finds himself as an unemployed doctor in a foreign country, later becomes a cab driver and a local hero by converting his taxi into a mobile clinic. The young doctor immigrates to Canada with the naïve ambition to heal others. The story depicts the immigrant's selfless ambition to heal others in a land dubbed full of "opportunity."
When asked about the project Creative Producer at First Take, Vinay Virmani states , "We were thrilled with the tremendous success of Dr. Cabbie and are now excited to bring it to the small screen with partners who understand the universality of the material so well. We are also delighted that audiences will get to see the film again before the holidays when it¹s released on DVD and digital platforms next week."
John Morayniss
, Chief Executive Officer, eOne Television states, "
Dr. Cabbie
is a heartfelt comedy that resonates with so many different audiences around the world. The success of the film was a testament to its great sensibilities and the universal nature of the story. We are looking forward to broadening our partnership with First Take Entertainment and extending the international reach of this audience-favourite. We are putting together a fantastic team and look forward to sitting down with broadcasters early next year."
Dr. Cabbie was produced by First Take Entertainment and Caramel Films and produced with Salman Khan Films (SKF) with cooperation from Telefilm Canada, OMDC, Sodec, and HGF. The film is distributed by eOne in Canada and will released on DVD across Canada on December 23, 2014.

Featured Image: Dr. Cabbie
Source: Entertainment One