Showbiz /
Don't Miss Out On The 10th Annual Mosaic International South Asian Film Festival
Don't Miss Out On The 10th Annual Mosaic International South Asian Film Festival
Showbiz Mar 20, 2023
Celebrating their 10th anniversary the Mosaic International South Asian Film Festival (MISAFF) is back from March 23rd through March 26th! Check out all the details of the biggest and highly anticipated festival celebrating South Asian cinema from across the landscape and where you can check out their entire collection of cool films! 
If you haven't had the opportunity to attend Canada's most popular South Asian film festival, the Mosaic International South Asian Film Festival (MISAFF), you're in luck because they are back! This year is particularly special as MISAFF is back for their first in-person event in some time and they're celebrating their 10th anniversary.
MISAFF will take place between March 23rd – March 26th, 2023, at the Mississauga Living Arts Centre and the Cineplex Square One Cinemas, both in Mississauga, Canada. Given the significance of this year's event, MISAFF will be featuring an incredible lineup of "40 films from Canada, India, USA, Pakistan, UK, and Bangladesh which include 8 feature films, four documentaries and 28 shorts," such as the critically-acclaimed Pakistani films Joyland and Kamli.
There are 40 films screened over four days.
That's a whole lot of South Asian talent and we are here for it!
However, aside from the boast-worthy roster of films, MISAFF will be holding other events that may be of interest, such as:
Industry events, including Instagram Conversations With Filmmakers facilitated by the On Canada Project
MISAFF CHAT with the creators and cast of the hit new television show Bollywed in partnership with CBC on Friday, March 24th at the Cineplex Square One Cinemas
The announcement of the 2023 MISAFF Star presented by ACTRA Diversity
Here's what to expect:
From its humble beginnings in 2012, the Mosaic outdoor Festival of Mississauga has come a long way. Thanks to Festival Director, Arshad Khan, Advisory Board Member, Anya Mckenzie, and the "collaborative [efforts of] the Canadian Community Arts Initiative" MISAFF has been able to take on a life of its own that continues to celebrate Canada's talented South Asian community.
MISAFF's festivities will kick off with a red carpet and "…the North American premiere of the Pakistani drama film, Kamli … revolves around the intertwining stories of three women and their restrained desires. The evening will feature a Q&A with acclaimed actress Sania Saeed in attendance."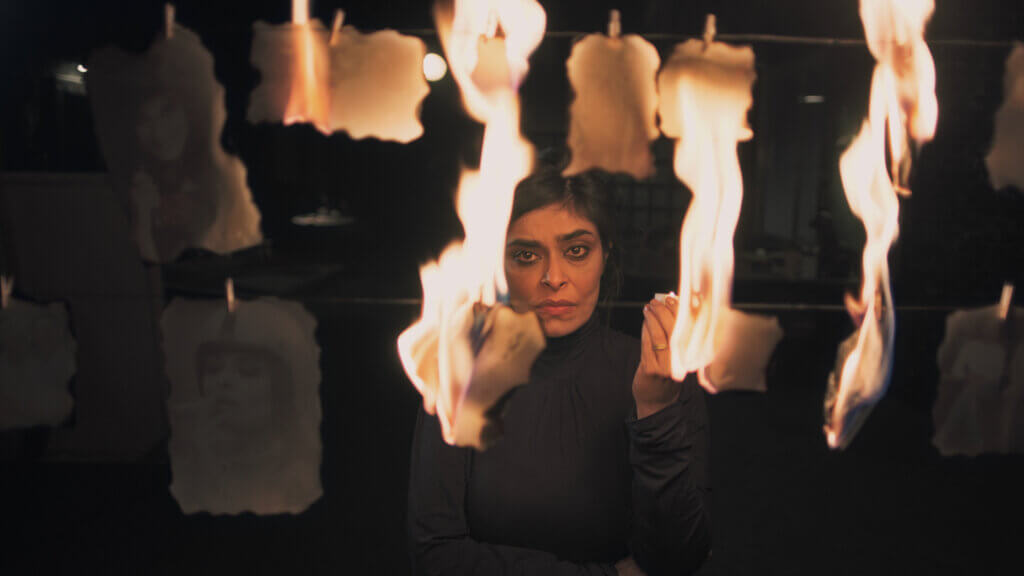 Who doesn't love a glamorous red carpet event, am I right?
If the red carpet wasn't enough to entice you to attend MISAFF, here's a little more to sweeten the pot: over the course of the festival, you can also expect to be wowed by some exceptionally talented directors, actors and actresses, such as Saba Qamar, Nimra Bucha, Sudhanshu Saria, Shabana Azmi, V.T. Nayani, Adil Hussain Bizanjo, Saim Sadiq, and more.
To cap off what is sure to be an outstanding 4 days of cinematic masterpieces, the final film to be aired will be What's Love Got To Do With It by director Shekhar Kapoor. MISAFF's closing film is "set between London and Lahore," and follows "…a filmmaker [who] documents her childhood friend and neighbour's arranged marriage to a bride from Pakistan."
As you may have noticed, the films selected for MISAFF this year all have a common theme that will have you grabbing for your hanky as they each delve into "…the emergence from pain and overcoming sorrow, love across cultures, courage in the fight for justice and highlighting the scourge of class and casteism."
Please don't say I didn't warn you!
To check out the complete list of films being featured this year and secure your tickets, please visit www.MISAFF.com.
Main Image Photo Credit: www.misaff.com.
Author
Devika (@goberdhan.devika) is an MA graduate who specialized in Political Science at York University. Her passion and research throughout her graduate studies pushed her to learn about and unpack hot button issues. Thus, since starting at ANOKHI in 2016, she has written extensively about many challe...