Our Father's Day Gift Guide
Fashion May 21, 2016

Here are some unique and thoughtful gifts to celebrate dad on Father's Day!
For the man who has always been there by your side, either offering support silently or through voice of reason, this day celebrates your old man. Nothing makes him happier than seeing a smile on your face and with Father's Day around the corner we decided to put together a few items (away from your traditional Father's Day gifts) that would help you shop for the strong man in your life.
The Personalized Wooden Initial Cufflinks ($58.75 CDN) from Etsy are a great idea for a Father's Day gift. It's a personalized gift, yet it's a useful one. Each pair of cufflinks are crafted from genuine walnut wood and silver plated findings.
Etsy Personalized Wooden Initial Cufflinks
Photo Credit: www.etsy.com
The Hat Trick BBQ Three Piece Brush Set ($40 CDN) is an ideal gift for the outdoor dad. The Stainless steel grilling utensils are made with repurposed hockey sticks, giving the hockey dad something to fawn over. This three piece set comes with tongs, a spatula and a brush.
Hat Trick BBQ Three PIece Brush Set
Photo Credit: www.etsy.com
Celebrate dad with all the shaving essentials in this Jack Black Luxury Shave Set ($275 CDN). This limited edition set is available at Holt Renfrew.
Jack Black Luxury Shave Set
Photo Credit: www. www.nordstrom.com
Caroline Neron's Merci Papa ($75 CDN) is a special bracelet made of polished stainless steel links with the engraved "Merci Papa."
Caroline Neron Bracelet Merci Papa
Photo Credit: www.carolineneron.com
Dave and Athena's Beard Oil ($20.25 CDN) is a hydrating blend of sweet and woody scents to nourish and soften dad's beard.
Dave and Athena Beard Oil
Photo Credit: www.etsy.com
One of my go-to gifts for dad would be Hugo Boss' BOSS THE SCENT ($140 CDN) fragrance which represents the man he is — strong and confident.
Hugo Boss BOSS THE SCENT
Photo Credit: www.hudsonbay.com
For the dad always on the coffee run, the perfect gift is the Nespresso VertuoLine ($299 CDN) coffee machine giving him his daily dose of coffee and espresso with luxurious taste. Bet you will be the favourite child with this one.
Nespresso VertuoLine
Photo Credit: www.nespresso.com
Main Image Photo Credit: www.techuloid.com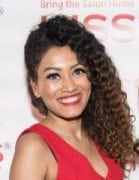 Author
Marriska (@marriska.fernandes) is an entertainment expert who has been creating celebrity, movies and pop culture content for digital outlets for over ten years. From reporting headline-grabbing celebrity news to reviewing movies to interviewing Hollywood and Bollywood's finest actors and industry...