Fawad Khan Takes Step Ahead And Breaks Barriers Across Borders
Culture & Lifestyle Mar 26, 2016

Pakistan's golden boy Fawad Khan reveals he had some reservations about playing the role of a gay man in the highly successful film Kapoor & Sons.
Khan is one of the most talented Pakistani actors to have graced the silver screen, and he's becoming a sensation in neighbouring India as well.
Kapoor & Sons has gotten rave reviews, and the actor has gotten plenty of applause for exploring sexual awareness and family dynamics through his role.
Coming from a somewhat conservative society in Pakistan, Khan took a bold step in playing a gay man — a subject that isn't as widely discussed in India or Pakistan.

Fawad Khan as Rahul Kapoor
Photo Credit: www.deccanchronicle.com
Playing the self-aware Rahul Kapoor, a gay brother and son in the family drama, was a step outside the box for a serious actor like Khan.
"I see him (Rahul) as grey and am glad we have stopped viewing characters as black or white. I enjoyed playing Rahul because he takes certain decisions that may be unconventional," he said.
Khan discussed his initial hesitation to portray a gay brother and son and how the film doesn't centre on sexuality.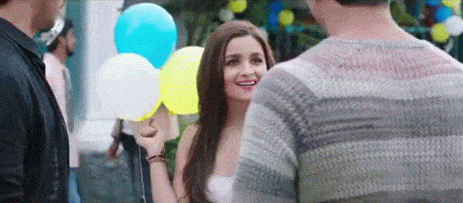 "It is just about a family that is trying to sort out their differences. I am so happy with the response of the film," he said."I was a little hesitant to play this role initially but in the due course of time, I convinced myself to play this role with bravery."
In Kapoor & Sons, homosexuality is normalized, and Khan's character is just as troubled as the rest of the dysfunctional Kapoor clan.
"The way Kapoor & Sons dealt with homosexuality is amazing," Khan said. "People used to get uncomfortable during intimate scenes. Slowly they got used to it. And I believe people will start getting used to this as well. There should be nothing really shocking about homosexuality."
Khan believes that, over time, society's perception of homosexuality will change.
"Give it some years, and things will become normal. In the future, everyone who gets worried about these things (homosexuality) will learn to accept them. If someone is a certain way, he or she just is," he said.
Film producer Karan Johar was as impressed as fans. He commended Khan for his performance and for taking on a role many actors would overlook.

"His energy in Kapoor & Sons is so magnetic. I have to say that he took up a role which many actors were worried to do, but it takes a brave man to play a brave part and brave part to make a brave film," Johar said.
Khan has proven that he's ready to experiment with film genres and with the characters he plays. Kapoor & Sons is a very real film, and the Pakistani actor has been able to utilize his abilities to deliver a nuanced performance.
"Kapoor & Sons has made me realise that what I want to do more than anything else is to experiment," he said. "I am more confident of experimenting now, of getting under the skin of interesting characters and doing something different with each one."
Main Image Photo Credit: www.bollywoodlife.com
Author
After spending some time in a completely different field, Nomaan decided to drop it all and switch to Mohawk College to pursue his longtime interest in the world of Journalism. His experience working in multimedia platforms has helped him develop exceptional skills in thinking on his feet, being ...