Cool Dating Apps Geared To Get You Action
Culture & Lifestyle Showbiz Feb 20, 2017
Tired of flying solo? Don't fret! We've got you covered with our list of dating apps to help you get back in the dating saddle.
Whether you need someone to snuggle with or simply dinner and drinks, there are dating apps you can try — leaving Tinder out of the equation. So start making headway with some of these dating apps.
Like with all dating apps, you should be wise about potential suitors. Always try to do some background checks. Almost everybody has an online presence, and you can quickly figure out if someone is not who they seem. If you're on multiple apps, you'll likely find the same, identical profiles and a fib or two (age is often one of the common white lies). And of course, don't wait too long to meet your match! An online connection is just not the same as in-person one.
Bumble
Bumble is the latest app that has been getting a lot of buzz. It's a lot like Tinder but with a better pool of potential matches, and it's the ladies who can start the conversation first after a match has been made. Also, if the women don't start a chat within the first 24 hours, the men can extend the invite for another 24 hours. There are several young professionals on this app, and you can narrow matches down based on location, age et cetera. So bumble away and see how many bees you attract to the hive!

Coffee Meets Bagel
I know you've probably heard the name on the dating scene, and it's actually a pretty neat app. The focus is professional women. Coffee Meets Bagel encourages you to meet instead of hanging out in the DMs to no end. Every day at noon, you receive a bagel (AKA a match) based on your background, ethnicity, preferences et cetera. You have 24 hours to accept, and if you both like each other, you are put in a chat room. Based on an interesting fact someone puts about themselves in their profile, the app will start giving you icebreaker questions. The chatroom is only open for seven days, leaving you to make a decision to meet or move on. You can buy coffee beans for additional perks.

Happn
Serendipity. Fortunate accidents. Kismat Connection. Believe in that stuff? Well, this app dances to that tune in a way. You cross paths with several people on your way to work or at a party, at a coffee shop, or even at your friend's mehndi or sangeet. So Happn shows you a series of photos of people with whom you physically crossed paths (and who have the app, of course). You can see when and where you crossed paths. If you both liked each other, only then are both parties notified. This option just gives you another shot at the cute person you couldn't really go and talk to. Creepy or hopelessly romantic? You decide.

Dil Mil
Desi dating app Dil Mil is quite a hit in the South Asian community. You log in through Facebook and fill out your age, height, religion, community and occupation — in other words, your parents' perfect checklist. You get five seconds to view someone's photo and make a decision to match. Once you match, you can chat and share photos. There is no time limit on the matches, and you can continue matching hearts with fellow South Asians.

Hinge
If you're more interested and comfortable with matches within your circle, Hinge connects you with Facebook friends of friends who are single and ready to mingle. Found a match? You can inquire about him or her through your common friend. The app also shows you what two partners have in common after answering a series of fun questions. So go Get Hitched Hinged.

Happy Hunting!
Main Image Photo Credit: Huffingtonpost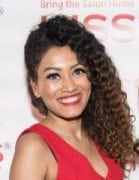 Author
Marriska (@marriska.fernandes) is an entertainment expert who has been creating celebrity, movies and pop culture content for digital outlets for over five years. From reporting headline-grabbing celebrity news to reviewing movies to interviewing Hollywood and Bollywood's finest actors and industr...