Showbiz /
Brad Pitt And Angelina Jolie: 10 Iconic Moments That Defined Brangelina
Brad Pitt And Angelina Jolie: 10 Iconic Moments That Defined Brangelina
Showbiz Jan 07, 2017
Brad Pitt and Angelina Jolie have parted ways, and we seriously can't deal. So we take a look at the couple that will always be remembered as one of the most iconic pairings of present-day Hollywood.
It happened on September 20, 2016. Breaking news truly broke the internet. And it had nothing to do with Beyoncé or Donald Trump.
Brangelina are getting divorced!
Angelina Jolie has officially filed for divorce from her husband of two years, Brad Pitt. And, according to reports, it appears that the two have been separated since September 15, 2016.
Jolie's lawyer, Robert Offer, released a statement citing "irreconcilable differences" as the reason for the divorce and claiming that the "decision was made for the health of the family." The actress and activist is seeking full physical custody of the couple's six children and joint legal custody over them with their father, Brad. Unsurprisingly, she is not seeking financial support from her soon-to-be ex.
The two celebs seem to be focusing mainly on how this divorce will affect their children. Pitt was quoted saying, "I am very saddened by this, but what matters most now is the wellbeing of our kids. I kindly ask the press to give them the space they deserve during this challenging time."
And the reason for the breakup of one of the most prolific couples of present-day Hollywood may be…weed.
TMZ reports that the breakup was due to Brad's noted long-term marijuana habit, which has led to anger issues with the children. Earlier reports suggested that the decision was due to his heavy partying as a result of Pitt's affair with current Allied co-star, French actress Marion Cotillard. Who knows?
In the meantime, while the world grieves the loss of one of the most beautiful, loving, influential and talented duos with their tissues and chocolates in hand, at least we have some well-documented memories to remind us that love and (star) power can co-exist — even if only for a while.
Check out our top 10 Brangelina moments throughout the years.
Soon after his split his Aniston, before the divorce was even finalized, Pitt was snapped on vacation with Jolie and her son, Maddox.
Brangelina wasted no time expanding their family in the years that followed. In 2007, the couple adopted another child, Pax Thien Jolie-Pitt, from Vietnam. And, in 2008, Jolie gave birth to twins Knox Léon Jolie-Pitt and Vivienne Marcheline Jolie-Pitt.
I think it's important that Jolie spoke out. She encouraged women to understand that they don't have to take a diagnosis as a sentence, that there are other routes, which is the message she intended to deliver. Jolie has stated, "feel[s] feminine, and grounded in the choices I am making for myself and my family. I know my children will never have to say, 'Mom died of ovarian cancer.'"
Jolie and Pitt finally tied the knot in August of 2014 — leaving millions of fans around the world with swollen hearts of joy (because they're so beautiful together) and in tears (because they're truly, officially off the market now).
Main Image Photo Credit: http://kathmandupost.ekantipur.com/
Original Post Date: September 21, 2016
Newsletter Sign Up
Subscribe to our FREE newsletter for all of the latest news, articles, and videos delivered directly to your inbox each day!
ANOKHI UNCENSORED-->
Launching
September 24th, 2019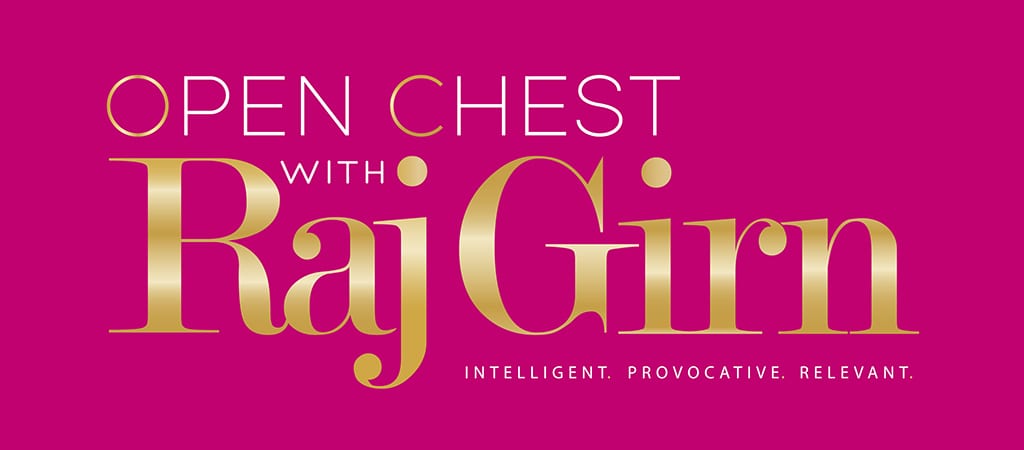 Weekly Celebrity Talk Show Airing