Showbiz /
Our List Of Cool March Bollywood Films To Watch
Our List Of Cool March Bollywood Films To Watch
Showbiz Mar 02, 2017
March is all about movies for us! Here's our list of March's must-see Bollywood films!.
Commando 2: The Black Money Trail
Director: Deven Bhojani
Cast: Vidyut Jammwal, Adil Hussain, Adah Sharma and Esha Gupta
Release Date: March 3, 2017
The film is a sequel to the 2013 film Commando: A One Man Army. The protagonist is skilled in many aspects of survival, weaponry and hand-to-hand combat. He's on a mission to eradicate black money being syphoned to banks abroad.
Jeena Isi Ka Naam Hai
Director: Keshav Panneriy
Cast: Arbaaz Khan, Manjari Fadnis, Himansh Kohli and Supriya Pathak
Release Date: March 3, 2017
In this must-see flick, the characters share lives and emotions that are as raw as any of our own. The story starts in a small town in Rajasthan and makes its way through Mumbai before finally ending up in New York City. Each character is diverse and unique, much like the flavours of India, which makes for a very colourful journey.
Badrinath Ki Dulhania
Director: Shashank Khaitan
Cast: Varun Dhawan and Alia Bhatt
Release Date: March 10, 2017
One of the most anticipated films of March, this picture isn't a sequel to Humpty Sharma Ki Dulhania. Instead, it's the second instalment of the film. The gorgeous Varun Dhawan plays the role of Badrinath, a dashing young boy who falls in love with Vaidehi, played by Alia Bhatt. He tries to convince her to be his partner. Will they succeed? Only time will tell — but with this star cast, you know there will be a lot of laughs along the journey.
Aa Gaya Hero
Director: Dipankar Senapati
Cast: Govinda, Ashutosh Rana and Murali Sharma
Release Date:  March 16, 2017
This film was initially supposed to release in August 2014 but was postponed. It was then announced for release on March 3 but pushed to  March 16, 2017. According to Govinda, "When the director Dipankar Senapati narrated the subject to me, I felt I had to do it. It's something I've never done before. I wanted to play this idealistic cop. And I wanted to complete the film in one schedule which we did successfully."
Trapped
Director: Vikramaditya Motwane
Cast: Rajkumar Rao, Geetanjali Thapa and Khushboo Upadhyay
Release Date: March 17, 2017
From the man who brought us Lootera, we now have Trapped — a film based on the survival of a man left without food, water or electricity at the top of a high rise. The 18th Mumbai Film Festival hosted the world premiere of the film back in October 2016, and now the picture is slated for release to the public. The film, a survival drama, features National Award–winning actor Rajkummar Rao, whose character is trapped in a room for about 25 days in a Mumbai apartment. It was shot in less than a month in Mumbai last year.
Phillauri
Director: Anshai Lal
Cast: Anushka Sharma, Diljit Dosanjh and Suraj Sharma
Release Date:  March 17, 2017
Phillauri is an upcoming Hindi romantic film that we are thrilled to add to our March list. Anushka Sharma not only produced this feature but also stars alongside Karnesh Sharma. The film is based on a young man who meets a friendly spirit after he reluctantly marries a tree to ward off any threats to his love life. Filming began after the Vaiskai festivities, and the music includes Mika Singh's vocals as well as (of course) Diljit Dosanjh.
Machine
Director: Abbas-Mustan
Cast: Mustafa Burmawalia, Kiara Advani and Carla Dennis
Release Date:  March 24, 2017
Machine is the story of racing enthusiasts Sarah and Ransh, who meet each other under mysterious circumstances. As their bond grows stronger, they fall in love. However, events begin to unfold that will change their lives forever. This film is not a typical romance, as it channels some aspects of the romantic thriller.
Main Image Photo Credit: IndianExpress
Newsletter Sign Up
Subscribe to our FREE newsletter for all of the latest news, buzz, blogs and radio shows, delivered directly to your inbox!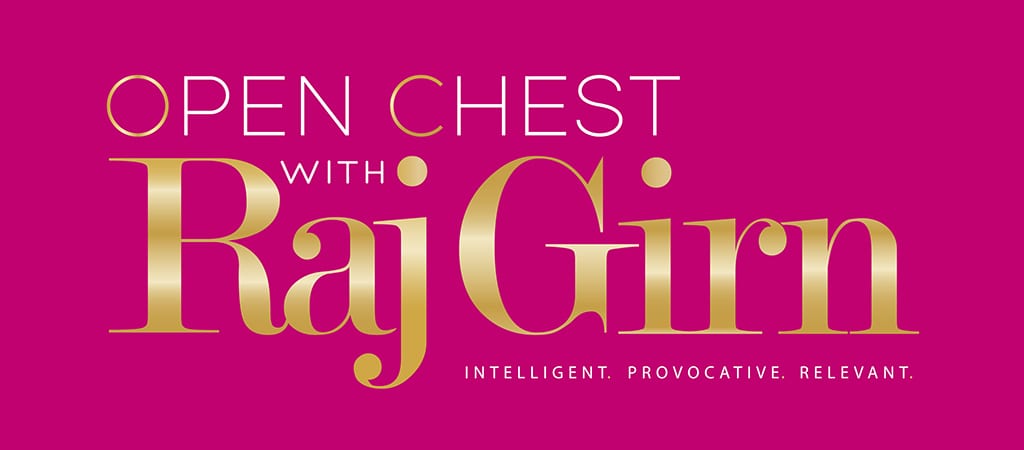 Monthly Celebrity Talk Show
Airing
Recent Shows