Beauty /
Fun With Fragrances: Pick The Right One
Fun With Fragrances: Pick The Right One
Beauty Dec 17, 2014

Choosing And Applying The Right Fragrance is An Important Part Of Your Personal Style
Fragrance, like a handbag or bracelet, is an accessory that lets you express your individuality. You should carefully choose and apply your fragrance to create an expression that's unforgettable and delicate.
Know the kind
Fragrance comes in many forms. The lightest forms are mists, colognes, and eaux de toilette, which have a low concentration of scent and are likely to dissipate sooner than eau de parfum and parfum. These latter two fragrance types have a stronger concentration of scent. They typically cost more than their lower-concentration pals.

The best way to apply fragrance is to judicially spritz your wrists and décolletage, and behind your ears and knees. Always wait 10 seconds to allow the fragrance to set. If you rub your wrists, you crush the notes and prevent the fragrance from developing properly on your skin.

Remember that, just because you spritz judiciously and can't smell it yourself, doesn't mean others will fail to notice your fragrance. Just as the scents of spices that we grew up smelling in our houses aren't as obvious to us as they are to new guests, fragrance is always subtler to the wearer. So not being able to smell the fragrance on your own skin doesn't mean you have to apply more. It just means your nose is accustomed to the scent.

Winter 2014 features a plethora of fragrances designed for different personalities and lifestyles. These fragrances are of the highest quality. You only need a few spritizes to leave a lasting impression.
Choosing the right scent
If your personality is romantic and subtle with a dash of appreciation for retro glamour, you'll appreciate Benefit Cosmetics' Bathina "just confess, you're obsessed." This overall body mist, which is so soft that you can apply it on the body and hair, is infused with peach, Sicilian lemon, white blossoms and velvet plum.

Jo Malone London's Wood Sage & Sea Salt Cologne

If you're more adventurous and experimental, you'll appreciate Jo Malone London's Wood Sage & Sea Salt Cologne. This cologne, as its name suggests, evokes the power of rugged cliffs by the sea. It's infused with sage and sea salt that conjures a subtle brininess, gently tempered by hints of citrus that soften the aroma to a fresh femininity.
If you're a dreamer who appreciates freshness, you'll love Aerin's Iris Meadow. This green eau de parfum is infused with mandarin, black currant, iris, Egyptian jasmine and cedarwood. The fragrance starts off crisp but settles into a warm, woody scent that makes it complex.
If your personality is daring and sensual, you'll appreciate Fendi's L'acquarossa. This unabashedly sexy, Italian eau de parfum is an adventure of notes — from Sicilian tangerine, Calabrian bergamot, lantana flower, rose and orange blossom to magnolia, red cedar, musk and Indonesian patchouli. It starts off strong but settles into a soft musky base.
A lasting impression
Truly modern fragrances have evolved to reflect a variety of needs and personalities. When applied judiciously, they become an unforgettable accessory that please most noses.
All images courtesy of online retailers
Featured Image: Magfowwomen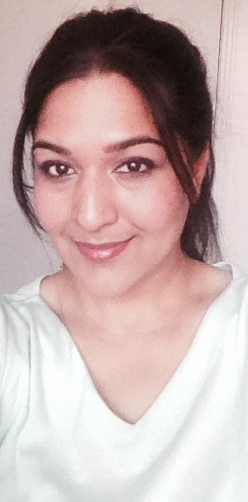 Author
Meena (@meenalaregina) always loved the idea of exploring the non-conventional idea of beauty. Having grown up as a pimply chubby teenager, she wanted to see the change in the world that best reflected your uniqueness as well. Her well-received collection of blogs where she tries on various beauty p...