Beauty /
Best Body Butters to Combat Winter Skin
Best Body Butters to Combat Winter Skin
Beauty Dec 18, 2014

Tried And Tested Body Butters
Body butters are key to keeping skin soft, smooth and supple during the toughest of winters. They're a type of moisturizer designed to hydrate and replenish dull skin. For me, hibernating in this never-ending winter, lotions just don't cut it anymore. I have tried several body butters, and lately, these five body products have been my favourites. With extremely dry skin, I look for products that offer hydration and a delicious scent that will keep me feeling fresh all day long.

Moroccanoil
Moroccanoil is known for its huge celebrity clientèle, and the brand is
one of my favourite hair care lines. Needless to say, I was curious to try out Moroccanoil's body line when it hit salons. This luxurious body cream is rich in antioxidant-packed argan oil and hydrating shea, cocoa and mango butters. The oils improve skin's texture, while vitamin E moisturizes for maximum coverage. The best time to apply this product is as soon as you step out of the shower. As a result, you get velvety smooth skin, and this is truly decadence at its best. This means that this highly coveted body butter comes with a steep price — but don't they all?
$52 CDN


Soap & Glory
What I love best about Soap & Glory is the irresistible fragrance that accompanies each of its skin care products. The brand's Righteous Butter is one of its top products for a reason. Not only does it moisturize for a few hours, but the scent also won't leave your side. I usually swipe on a lather of this product before heading out the door and a delicious fragrance follows me throughout my day. Before you ask, yes, this body butter does just as well in the hydration department. If you have extremely flaky skin, you may have to reapply after a few hours.
$18 CDN

The Body Shop

Fans of The Body Shop will agree when I say that this brand gets brownie points for the wide range of scents available to suit all preferences — whether you're a mango lover or a strawberry addict. The mango body butter is one of the all-time bestsellers and a hit with desi shoppers of course? . Not only does the body butter offer 24 hours of hydration but it avoids any and all grease residue. It only leaves behind a delicate scent and enough moisturizer to last throughout the day.

$20 CDN


Caudalie
Grooming in the finest of salons, you will find some of the best body butters, including Caudalie. Caudalie Vine Body Butter instantly soothes dry, tight-feeling skin. The fresh scent and luxe lather prove why this gem of a product sells in salons. Having the soft touch of velvet-like skin is priceless. So this product falls on the slightly pricier side, but it's totally worth it. In winter, you'll find yourself craving this gem even more than coffee!

$34 CDN
LoveFresh

LoveFresh comes straight from our very own Toronto. If you have tried this brand, you'll know that the body butters are rich, thick and oh-so-heavenly. They are packed with aloe vera, chamomile, white willow bark and calendula extracts. Just a whip of this cream is enough to get your day going. I simply love the lavender line. Another plus is that LoveFresh products are all natural — so go wild on the applications!

$24 CDN

All Images courtesy of retailers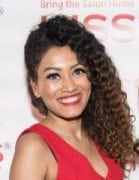 Author
Marriska (@marriska.fernandes) is an entertainment expert who has been creating celebrity, movies and pop culture content for digital outlets for over ten years. From reporting headline-grabbing celebrity news to reviewing movies to interviewing Hollywood and Bollywood's finest actors and industry...