Showbiz /
#SorryNotSorry: Time To Watch These Unapologetically Feminist Flicks
#SorryNotSorry: Time To Watch These Unapologetically Feminist Flicks
Showbiz Jun 15, 2018
With the  Veere Di Wedding and  Ocean's 8,  strong feminist movies are in full force this summer. Bold, bad-ass women who hold their own further pushes the boundaries of female empowerment. Veere Di Wedding has women swearing profusely and talking openly about sexism – the film's hashtag is #ImNotaCHICKFlick. With these films raking in box office receipts and rewriting the script we are going to take a look back at some of the most unapologetically feminist movies in recent years. So dive in as it's time to watch these unapologetically feminist flicks!
Queen
Kangana Ranaut was brilliant as the strong and independent woman who goes on her honeymoon alone after her fiancé cancels the wedding. It's one of those movies you won't regret watching.
Dangal
Former wrestler Mahavir Singh Phogat trains his two daughters to wrestle and succeed at the Commonwealth Games in the face of societal oppression. It's a different take on women in society and how one can defy the odds.
Dear Zindagi
This film hits all the right notes and is among the first films to tackle the taboo subject of mental health openly. Also, strong women are in front of the camera (Alia Bhatt) and behind the lens (director Gauri Shinde). Alia is portrayed as strong woman who deals with anxiety and depression through counselling. The fact that she is a independent working girl with a job as a cinematographer is even more empowering. Also, kudos to Shah Rukh Khan who chose to do a film where he plays second fiddle to Alia. He also gave a solid performance, nonetheless.
English Vinglish
Sridevi excels as she portrayed a middle-aged woman who enrolls in an English class and reasserts herself as mother and wife demanding the respect she deserves.
Pink
A hard-hitting movie that shook everyone was the film Pink. Amitabh Bachchan plays the lawyer who paints a picture of society's shallow rule-book for women and how their characters are ultimately sketched.
Wonder Woman
Finally we got a female-led superhero film with Wonder Woman – a first in over a decade and a first superhero film to be directed by a woman. Gal Gadot knocks it out of the park in this film and it's about time.
Ghostbusters
The Ghostbusters reboot of the original brought four fantastic female leads to the forefront. Melissa McCarthy, Kristen Wiig, Kate McKinnon and Leslie Jones bring gags and girl power, making this one hell of a feminist film.
Battle of the Sexes
The film follows the 1973 tennis match between Billie Jean King and Bobby Riggs, which became the most watched televised sports event of all time. It's a perfect film to watch to prove that we are no longer in 1973 as the push for gender equality is at the forefront, now more than ever.
Kahaani
Vidya Balan kicks ass in this super entertaining thriller which follows a pregnant woman who is on a mission to find her husband.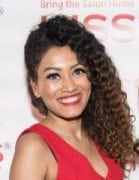 Author
Marriska (@marriska.fernandes) is an entertainment expert who has been creating celebrity, movies and pop culture content for digital outlets for over ten years. From reporting headline-grabbing celebrity news to reviewing movies to interviewing Hollywood and Bollywood's finest actors and industry...